NWAA Supporter

Posts: 2204
Joined: Tue Dec 27, 2011 12:33 pm
Bike owned: 92 NC30, 90 VFR750
Location: Oxfordshire
Thought I'd start the story of my first big bike, from buying, to crashing, to present day rolling resto/fix/upgrade.
Once upon a time............
Before passing my test I was already looking at my first big bike, and with the 33bhp law I was looking at the obvious choice of a Ninja250R. God am I glad I didn't buy one. Firstly it would have cost nearly twice as much to buy, and I probably wouldn't have had anything mechanical to do on it (boring).
Then I saw this on autotrader: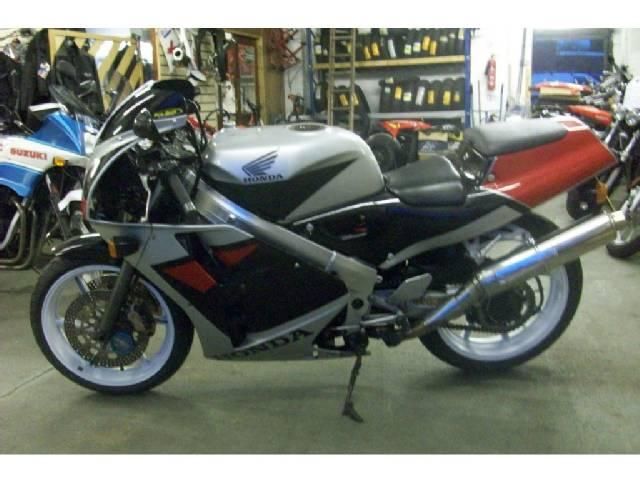 And fell in love with it so I did a bit or research to find out power and restriction method etc. All was good in my mind and I rang up then went to look at the bike, it looked in great condition to my 19 year old untrained eye, so I paid up (with a cheeky £100 off the asking price) and shoved it in the back of my dads van for the drive home.
In the garage for her first night in her new home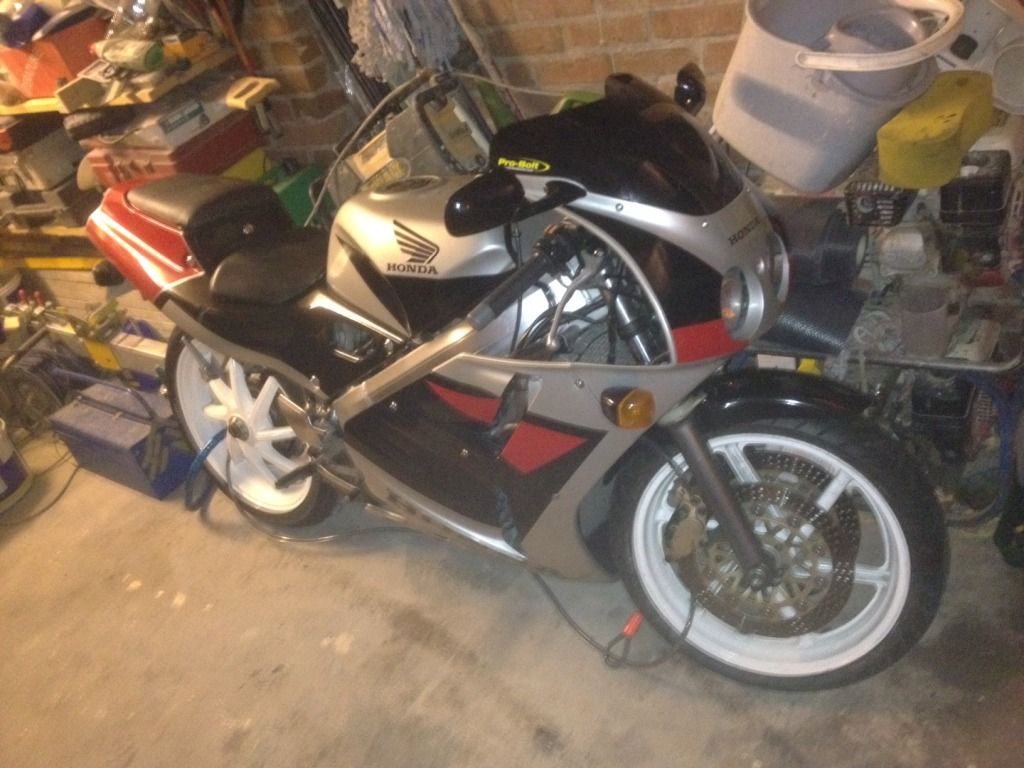 She was bought in December 2011, with me not having a license, but having money burning in my pocket (even with expensive test and training costs).
So I got the restrictor washers for her off eBay, and also bought a new end can from FUEL in their December sale on stainless cans to replace the nasty scratched and half carbon wrapped original can, which had been slid back onto the original system quite crudely.
I also had to replace the throttle cables after disturbing them taking the carbs off. They were pretty stiff and quite knackered, and oil wouldn't sort them.
Plus the battery was draining rapidly. A new battery and CDI (after help from magg with the electrics
http://400greybike.com/forum/viewtopic. ... 7edbc29940
) sorted that problem.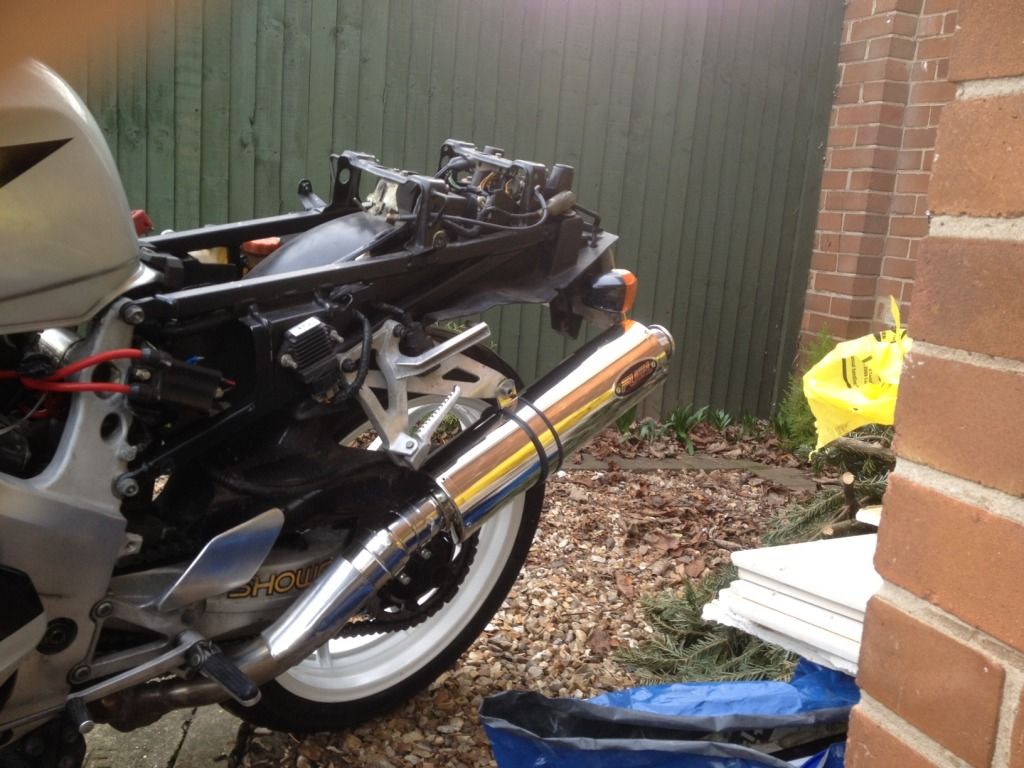 So finally in May with plenty of bad weather delaying my MOD1 and MOD2 earlier in the year I finally passed my test with two minors

Obviously I went to get onto the bike for the first time as soon as I could, but it wasn't playing ball.
After fresh fuel it started and I was off

Loved riding the bike for a couple of weeks, then found the front brakes to be pretty useless, and found this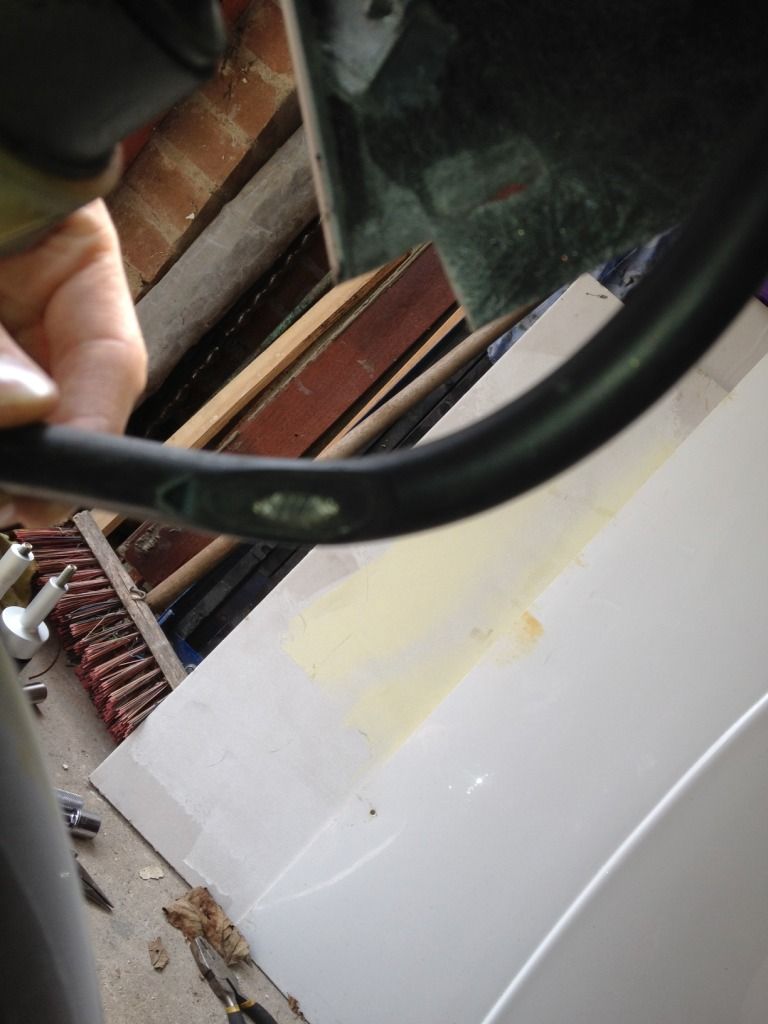 So I bought some Hel braided lines and fitted those, which then caused the front left caliper to bind quite hard.
Only solution was to clean out the calipers and replace the seals etc.
State of the calipers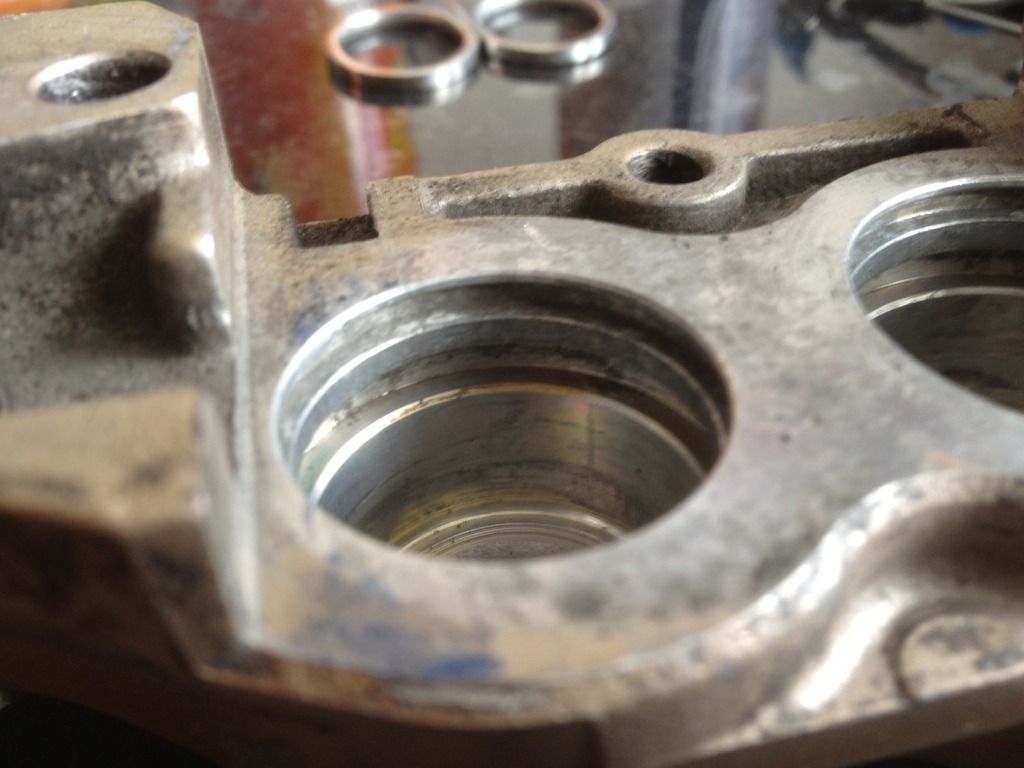 So they got a good clean. Plenty of brake cleaner, some tiny brass wire wheels and a brass wire brush later they were nice and shiny ready for re-building.
I didn't respray them for some reason, I should have really.
But that improved the front brakes no end, it actually stopped before hitting the vehicle in front which braked suddenly

Then I decided in my infinite wisdom that after the bike flying through an MOT, I'd go for a short blast before work. Well it didn't go well.
Right side lowsiding round a right corner somewhere along the back roads was the outcome. Luckily I wasn't hurt and the bike wasn't too badly damaged. Fix thread here:
http://400greybike.com/forum/viewtopic. ... a6b30240b1
Then after fixing her up she wasn't playing ball.
And it all came down to the height of the new top rad and a missing rubber flap!
Problem thread here:
http://400greybike.com/forum/viewtopic. ... a2d5ad9573
So after that I finally managed to get a few hundred miles on the bike problem free

Problem free other than whenever I touched the front brakes my tackle would slide straight into the tank (ouch).
So I found out about stomp grip and promptly got some, amazing stuff, would recommend to anyone.
Then the battery was playing up, manufacturer fault and replaced without charge or much hassle, top notch.
Another couple of hundred miles and the bike over-heated twice on a 20 mile trip on a mild day (sweaty balls or what). Was found to be the thermostat, only opening 3mm!
So that was replaced and so were the radiator hoses with some samco items I had bought previously, stainless clips to match of course

Plus I also replaced the grips which were pretty shagged, spinning on the throttle tube and just generally looking bad.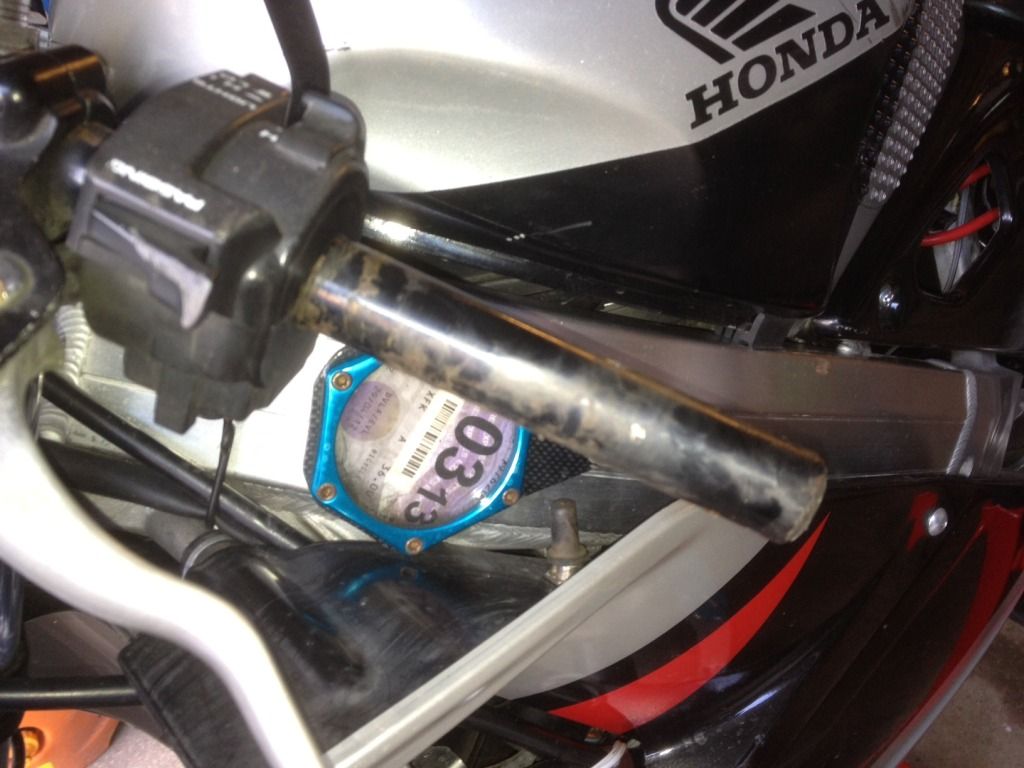 Then the Saturday just gone I was on my way to pick my brother up from his girlfriends. As I crossed over a major junction near the local industrial estate there was a car parked on the left of the road to me facing me. So with nothing oncoming I checked my mirror to make sure I could pass, moved over, just as I pulled my head up there was this scumbag right infront of me. He had run out from behind the parked car (which I suspect he was buying drugs from) and straight infront of me.
Did not have time to even reach for my brakes and I hit him at about 15mph.
After stopping to see if he was alright and trying to help him, the bastard attacked me with his mate, knocking my visor off and punching me in the eye. Luckily for me 4 people in nearby cars had seen the collision and had came over to help, only to witness him attack me aswell.
Police turned up in amazing time, arrested him, I got checked over by a paramedic then it was off to the local nick.
Gave my statement, officer came round next day to update me.
He gave me my helmet and visor back which had been taken as evidence and told me that the collision had been concluded as far as the police were concerned, and the toe-rag had been charged with assault.
I'm to appear in court if he pleads not guilty, I'm not letting him get away with it.
Anyway there was some damage to my bike, unfortunately my unlucky nosecone took the brunt of it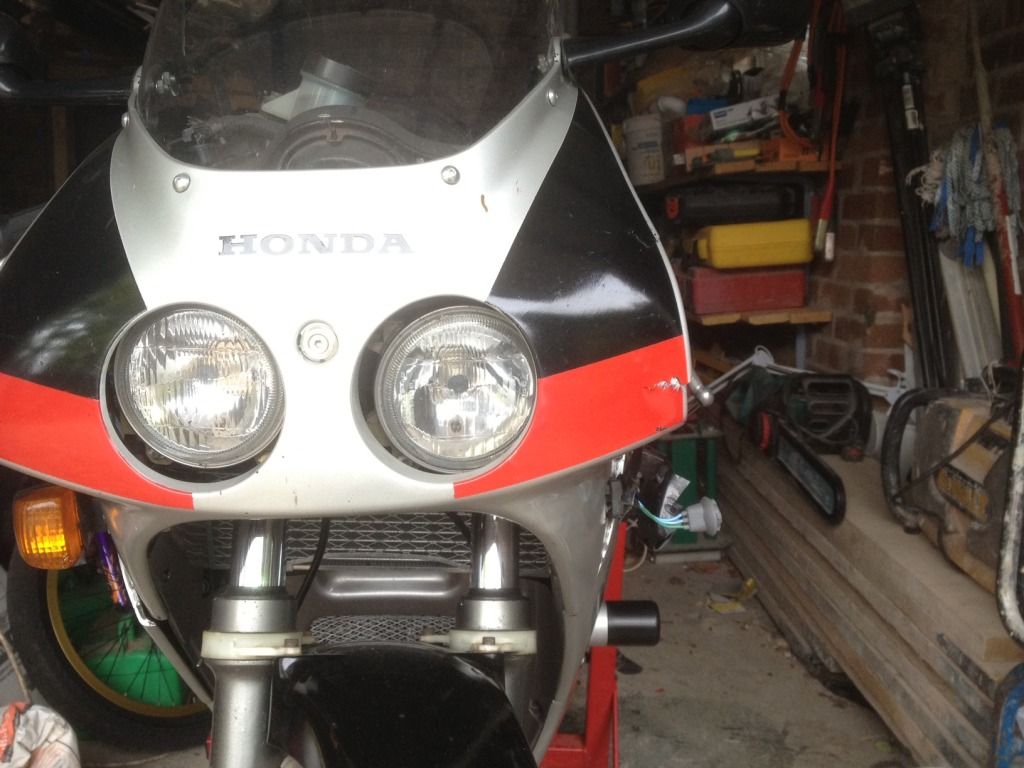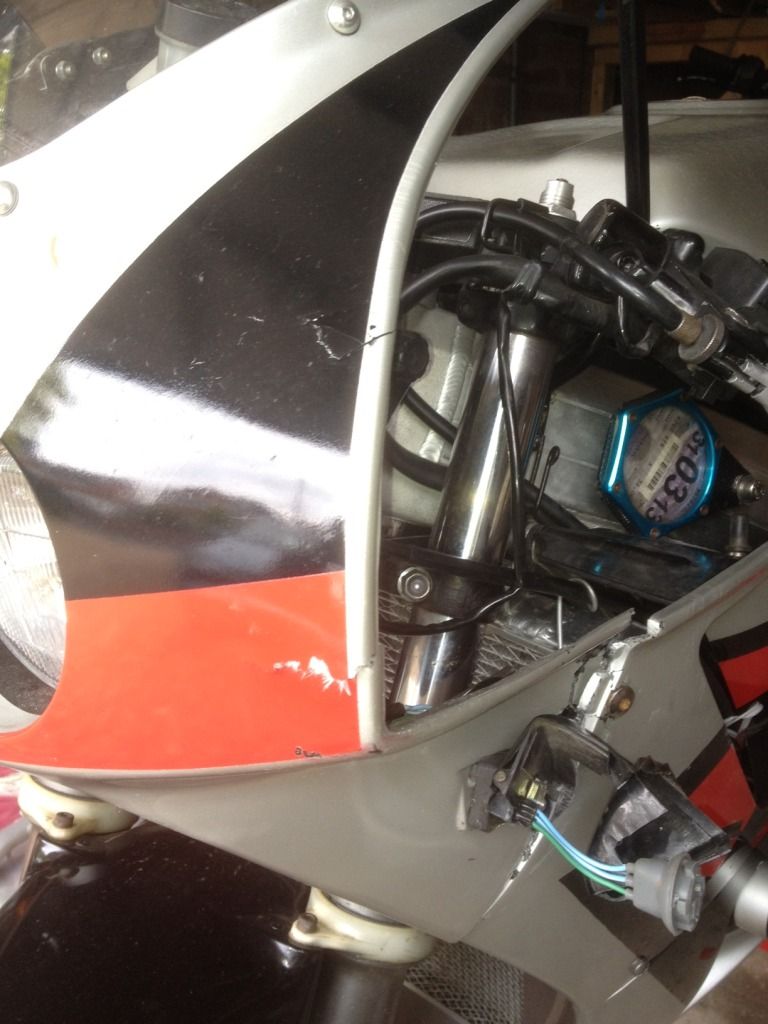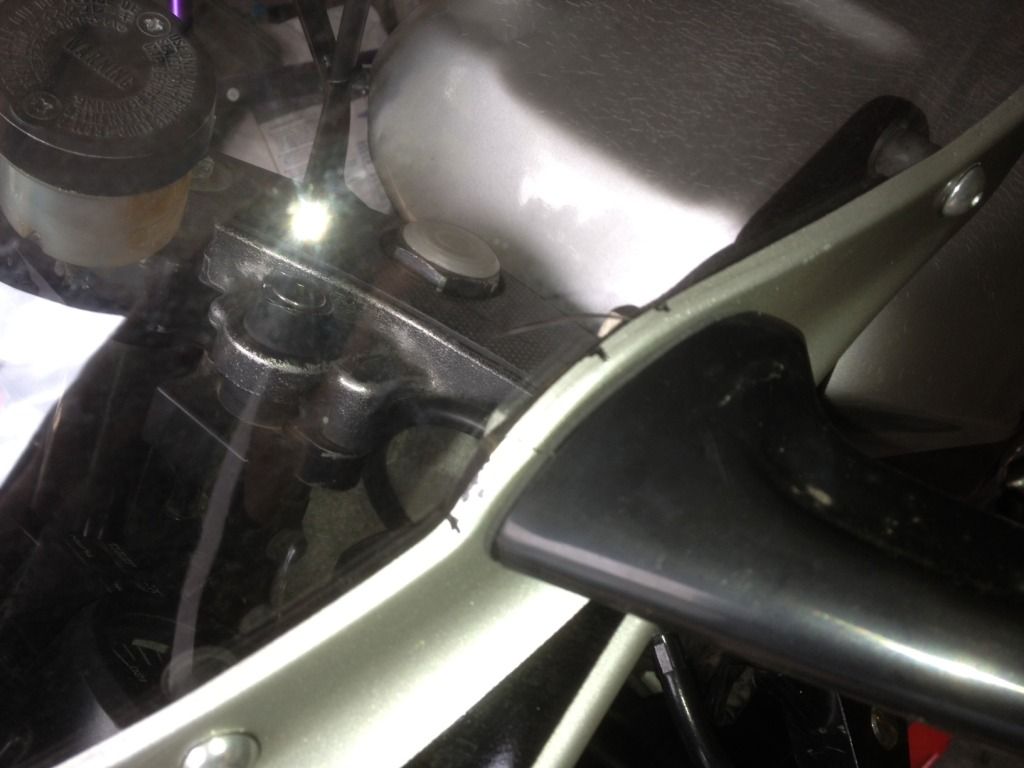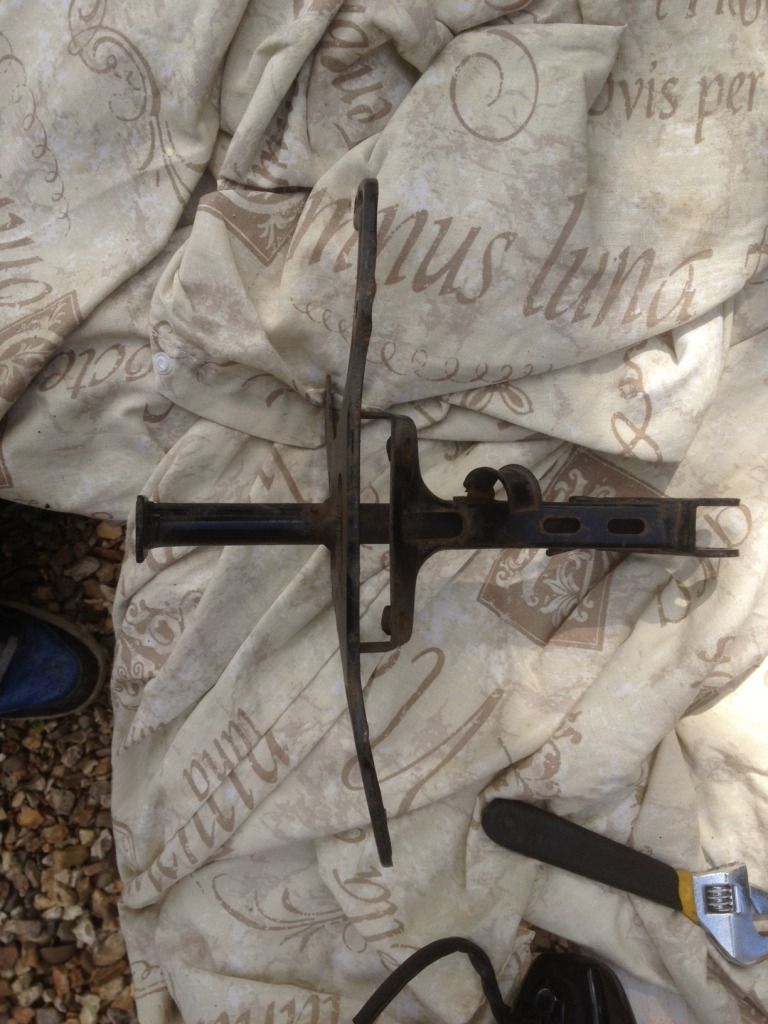 As you can see, big crack/snap in the nosecone, crack in the screen, bent headlight bracket, smashed indicator and weakened left mid to nose cone joint.
So today I got out and replaced the indicator with one I had lying around, bent the headlight bracket back into shape and also had to bend the screen brace back.
I had to do the best I could with the nosecone and mid, as I'm currently skint and can't afford new panels.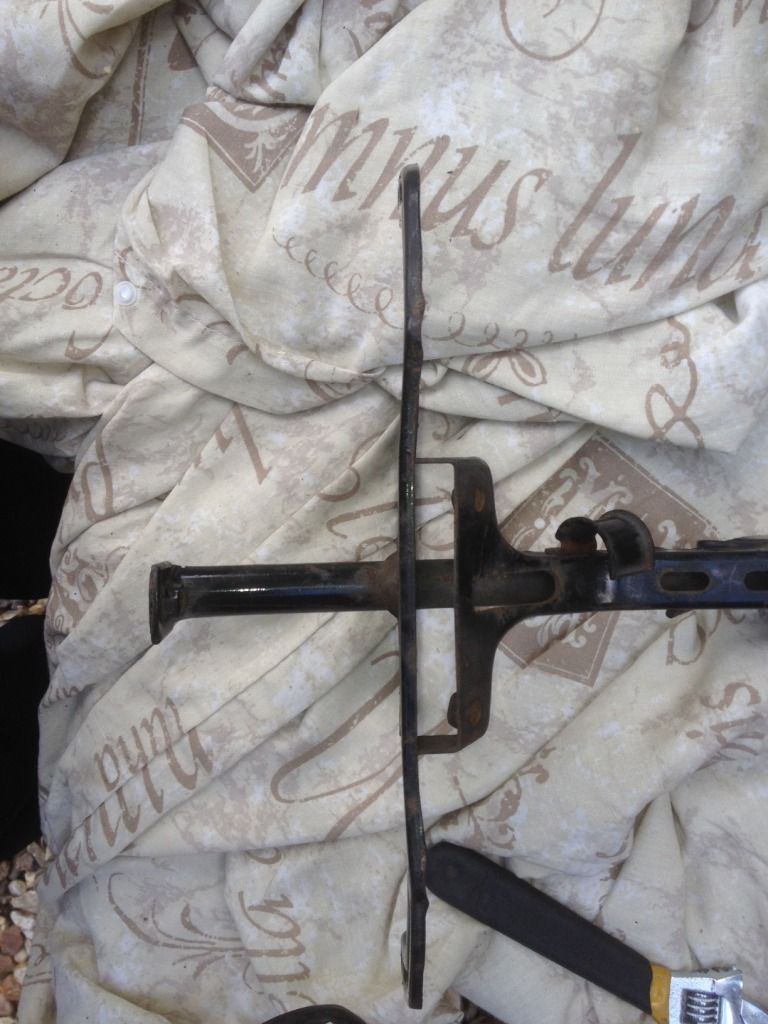 Re-aligned the headlights, mirrors and bodywork. Doesn't look terrible, definitely looks like its been in the wars but I'd rather save my money for the mechanicals and get them all sorted first

Plans for this winter are: Rear end strip, clean and replace.
New shock, re-furb rear brake, powder coat wheels, maybe renew a few bearings.
Plus RO fork upgrade kit and fork lowers powder coated.
Might have to start calling her "lucky" if things keep happening to her!
Last edited by
bikemonkey
on Sat Dec 29, 2012 11:09 pm, edited 1 time in total.
---
Site Supporter

Posts: 894
Joined: Tue Feb 14, 2012 9:12 pm
Bike owned: NC30 x4, VTR1000 Firestorm
Location: Co Down
Great thread, you've definately had an adventure so far!

Will there be any way you can wring money outta the scum bag for repairs?
---
NWAA Supporter

Posts: 2204
Joined: Tue Dec 27, 2011 12:33 pm
Bike owned: 92 NC30, 90 VFR750
Location: Oxfordshire
Adventure has got to be the word that fits this story I think

I'm not sure, but I don't think the scumbag has anything to wring out of him anyway.
Known to the police, with a record, apparently has a daughter at the age of 19 and was running round shirtless in tracksuit bottoms when I hit him.
Was right near the worst estate in the town too. Can't say he has a thing but I don't agree with suing people anyway.
I'll have to see what happens with the court hearing, plus I think the police haven't closed the collision case yet, as they said the investigation was finished. Not sure what that means but I don't think it's done with.
---
NWAA Supporter

Posts: 2204
Joined: Tue Dec 27, 2011 12:33 pm
Bike owned: 92 NC30, 90 VFR750
Location: Oxfordshire
Quick update on things to come.
As it was my birthday yesterday but no-one was willing to buy me a nitron shock I instead opted for family to help the bike fund.
Being impatient (I prefer to think of it as planning ahead), I ordered everything I needed for a couple of small mods I've been wanting to do for a while on Monday and it all arrived this morning. Plus some nice new toys/tools for me to play with

Thanks to paulaldridge69 for the shark fin, top notch

Anyway if you can't guess what I'm going to be doing here's the links to the "inspiration" (where I'm copying the mods from).
http://400greybike.com/forum/viewtopic. ... 3eb8ade4d0
http://400greybike.com/forum/viewtopic. ... 3eb8ade4d0
Now you're probably thinking why did he buy more headlights instead of just using his original?
Well good question, I'm not actually sure whether I'll like the angel eyes so I want the option of going back with little trouble.
Got the headlights for £20 inc p&p on eBay which I think was a bargain.
I also had a spare rear light unit kicking around so I've already took that apart after lots of careful prising, glue/silicon cutting and two very sore thumbs.
Shall update again when I make a fair bit of progress

---
Site Supporter

Posts: 1532
Joined: Wed Apr 30, 2008 6:46 pm
Bike owned: NC30, NC35 & SP2
Location: Belfast, Northern Ireland
Looking Gool Oliver - Pity about that w@nker!
---
NWAA Supporter

Posts: 2204
Joined: Tue Dec 27, 2011 12:33 pm
Bike owned: 92 NC30, 90 VFR750
Location: Oxfordshire
Cheers

So finally I've finished the rear light unit so I thought I'd update

I started on the rear light unit first as I knew it would take the longest.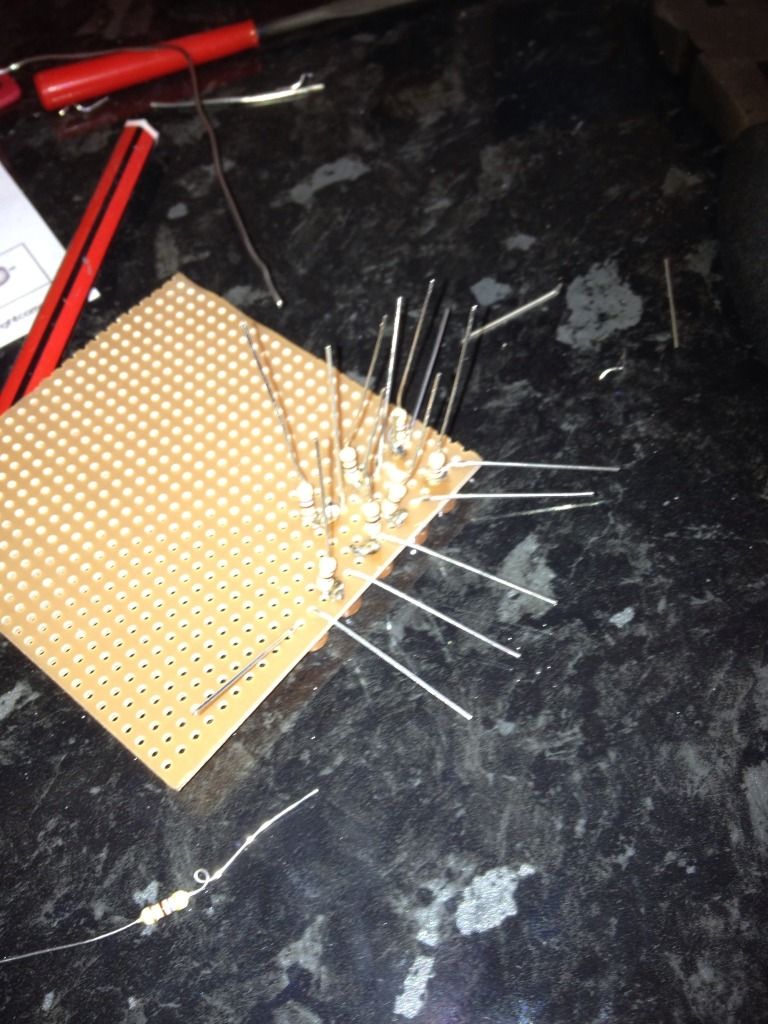 I used ultrabright wide angle led's with corresponding resistors. It was a right mess trying to keep every positive and negative apart in the small space I had, and only having secondary school soldering skills was not helping.
But I got both boards done plus a small board to go in for the numberplate light.
I had to modify the lens to allow my boards to sit right as it was a bit messier than expected.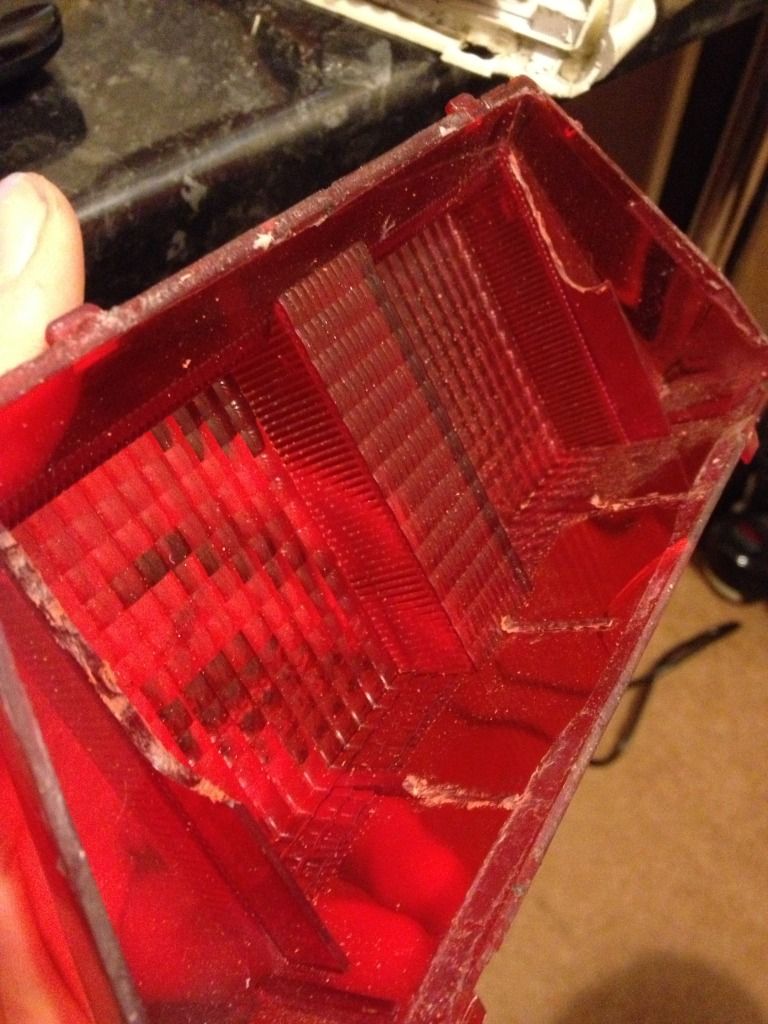 Then I pull all the connections onto wires and out the back of the bulb holder (which I had a bit of trouble with as not to my knowledge I had an NC35 unit). So after finding that out the hard way I sourced an NC30 unit and dismantled it for the rear half.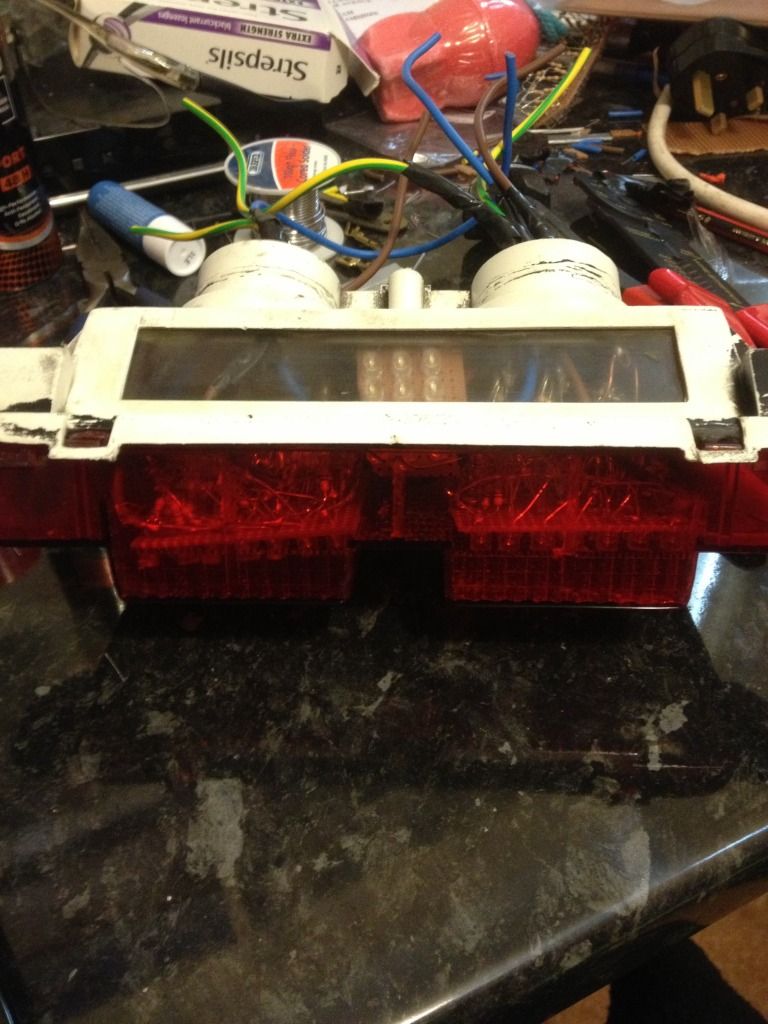 After that I knew I had to make sure that I could easily change back to the original light unit if Mr MOT tester didn't like it. So unwrapping the rear light sub loom revealed a bit of dodgy splicing that I sorted out.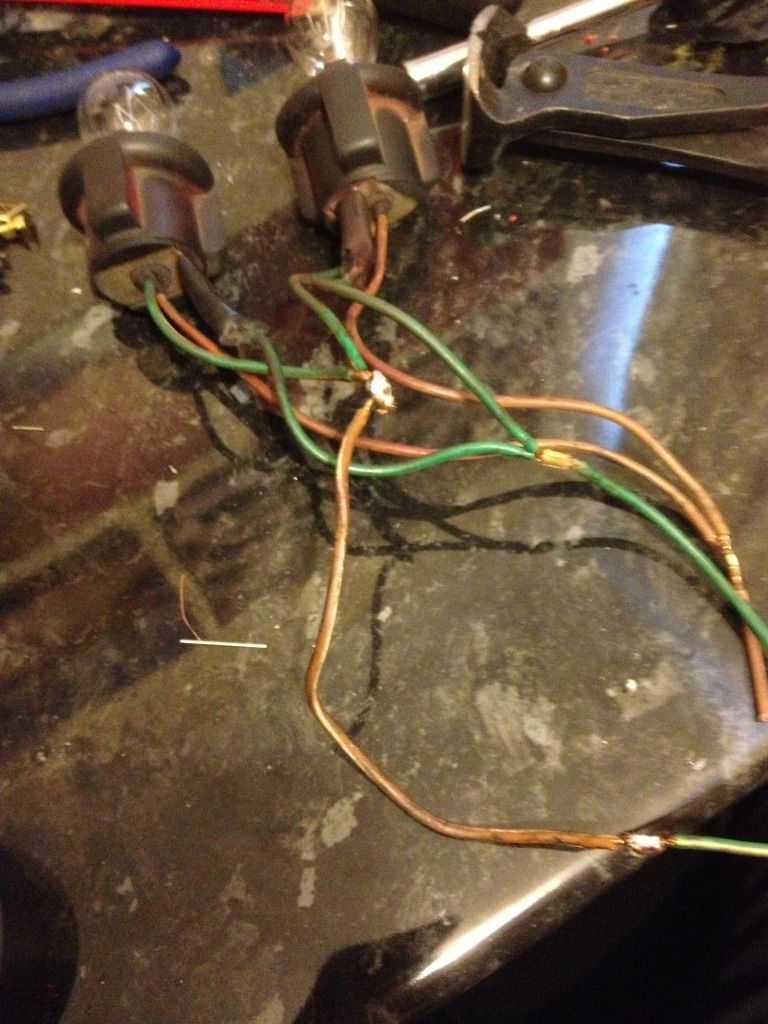 I used two 3 pin connectors to allow ease of changing the units.
I finally got the light unit onto the bike today, and it's not perfect which is annoying, but I'm pretty proud of what I've achieved with my limited skills.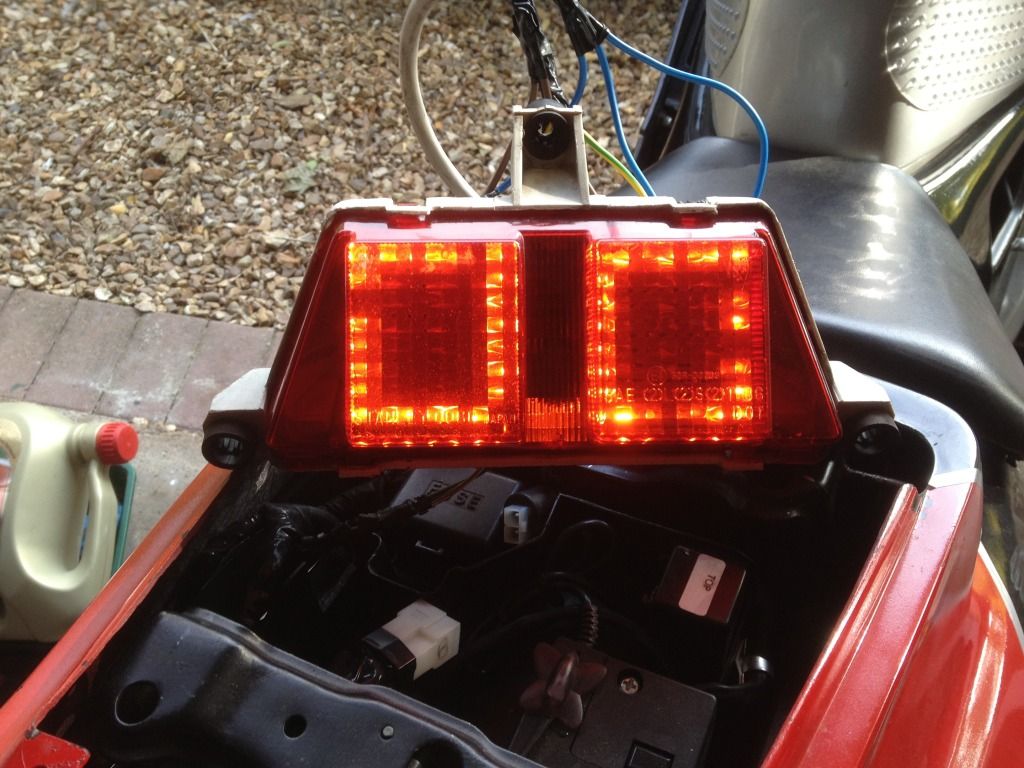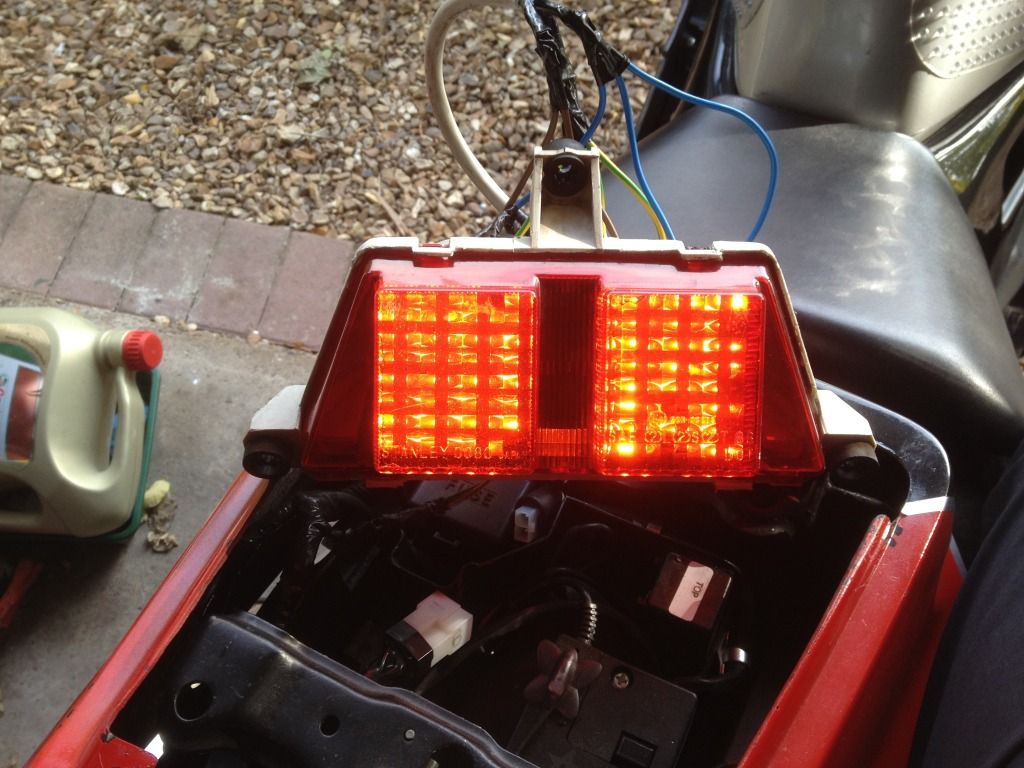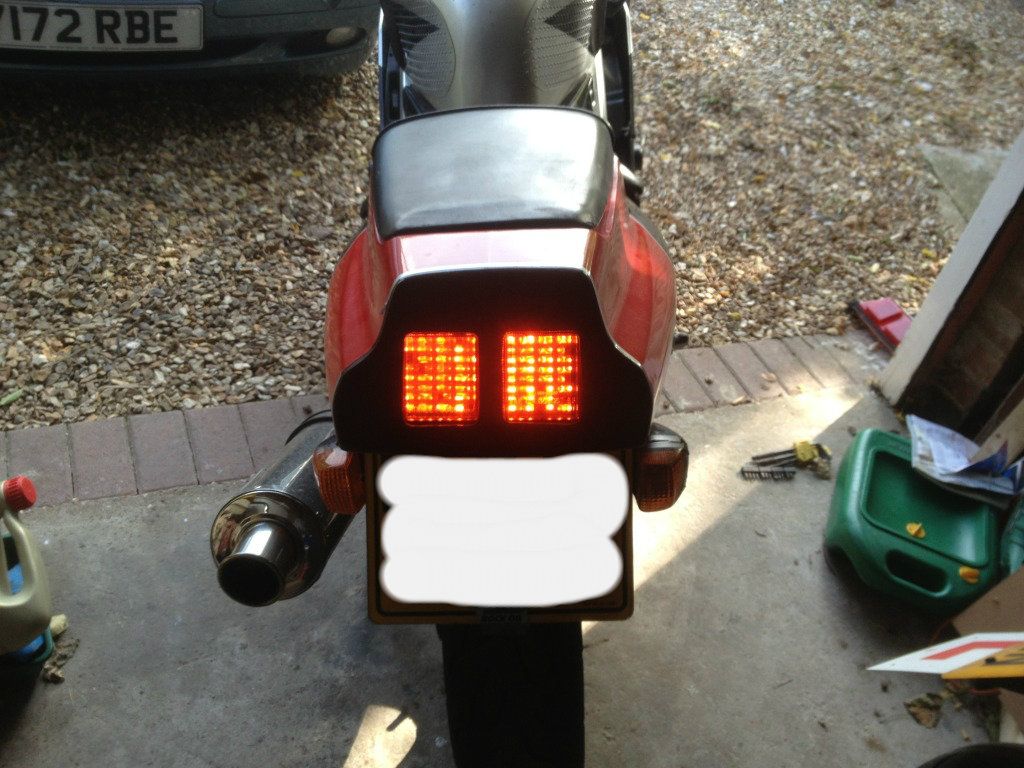 I'll probably re-do it at some point as I don't think its particularly great, which will mean a lot of thinking how to route and solder things better.
So while I was piddling about with a wrong rear light unit I did the angel eye install, which I love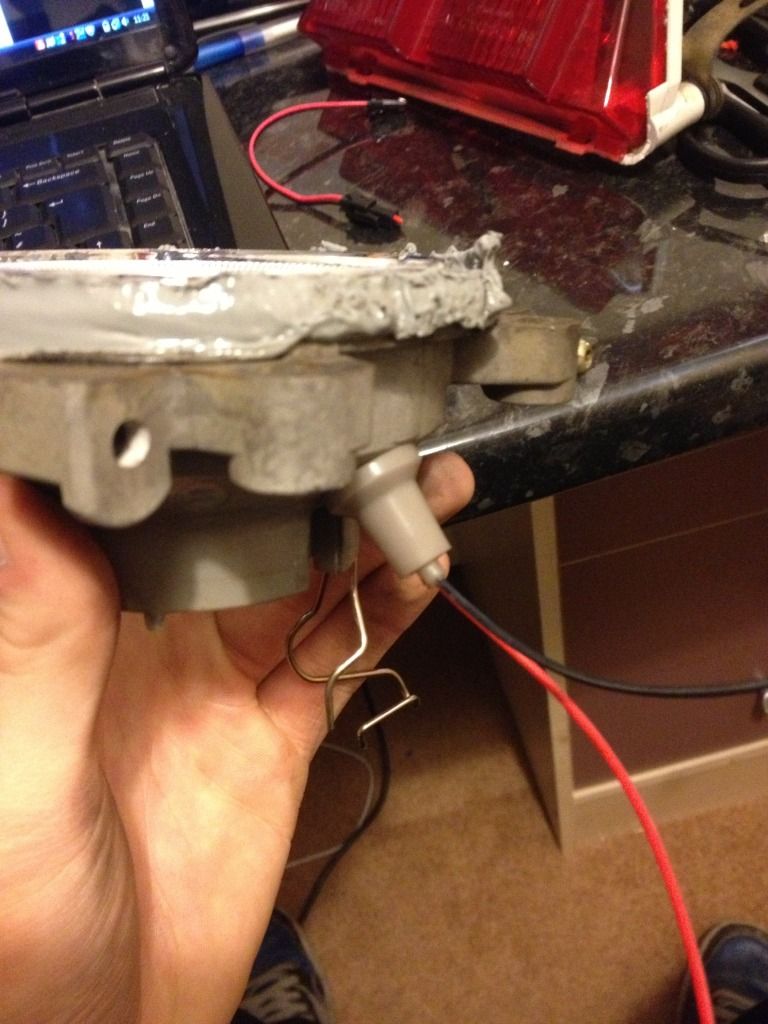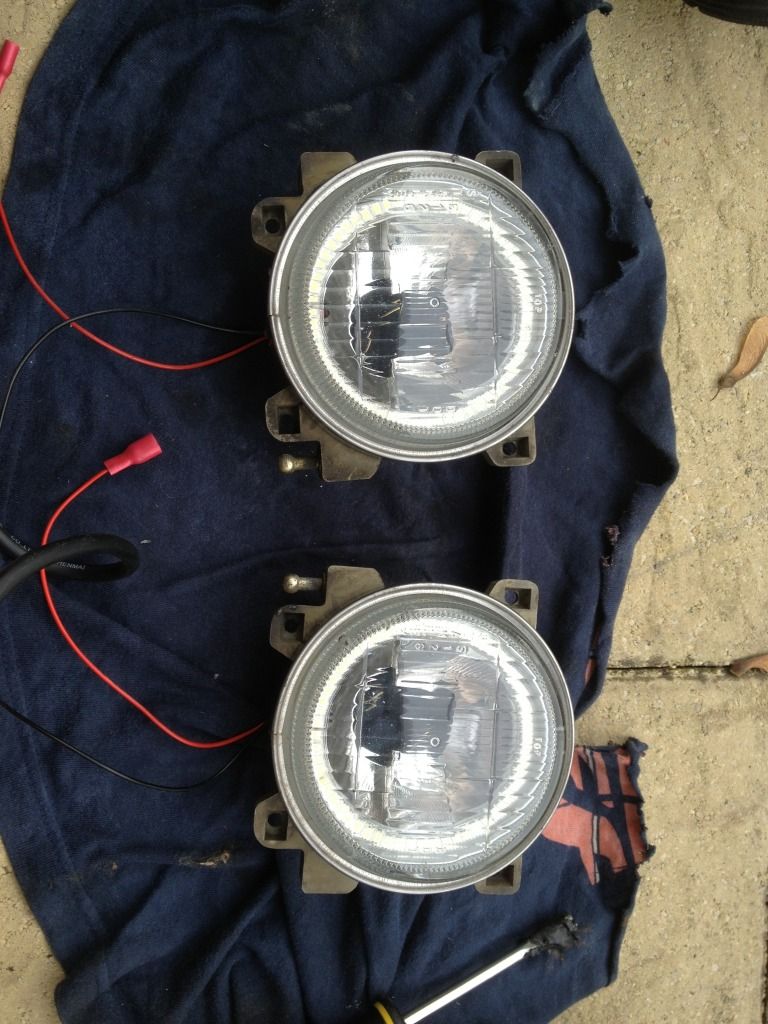 naked bike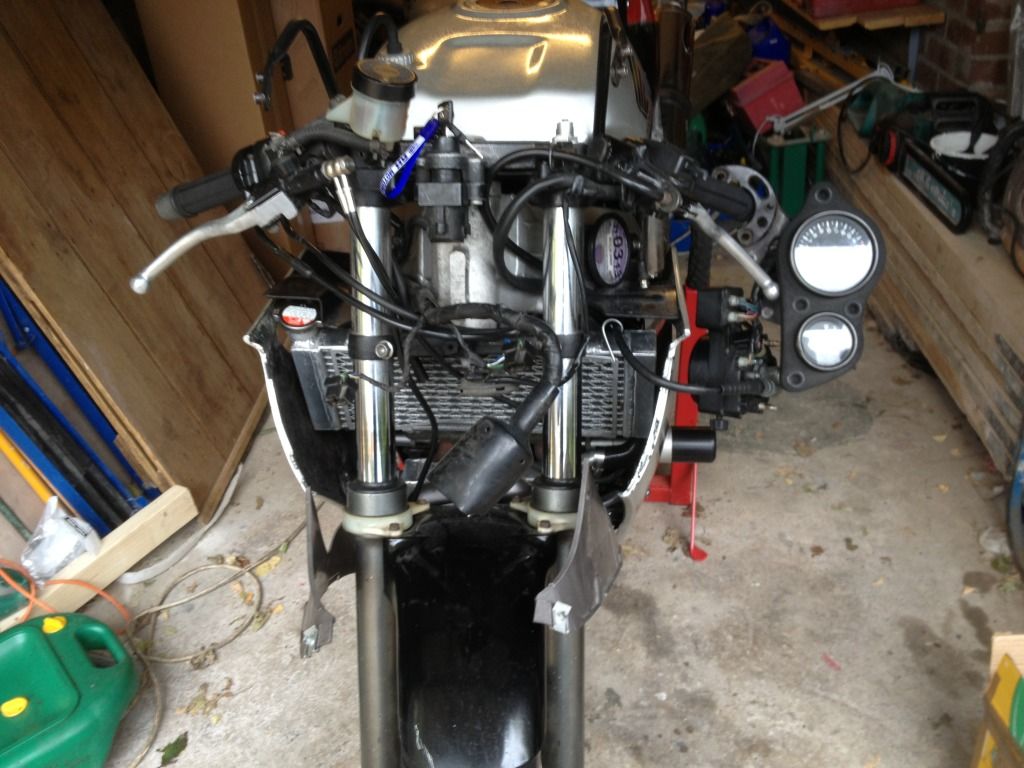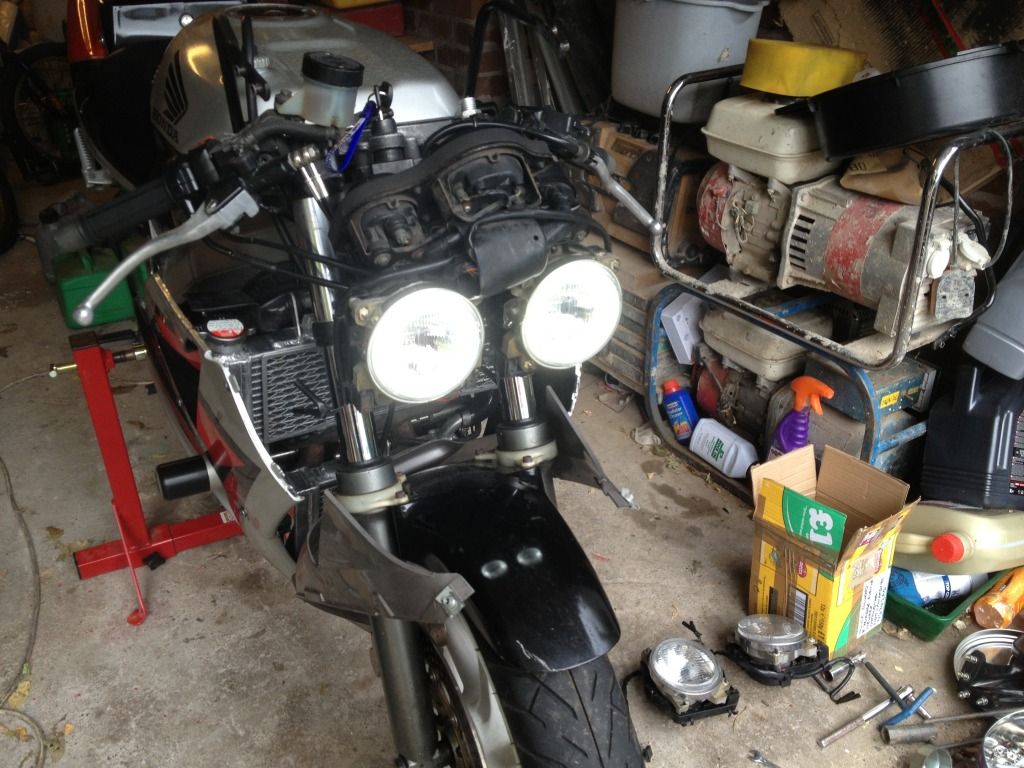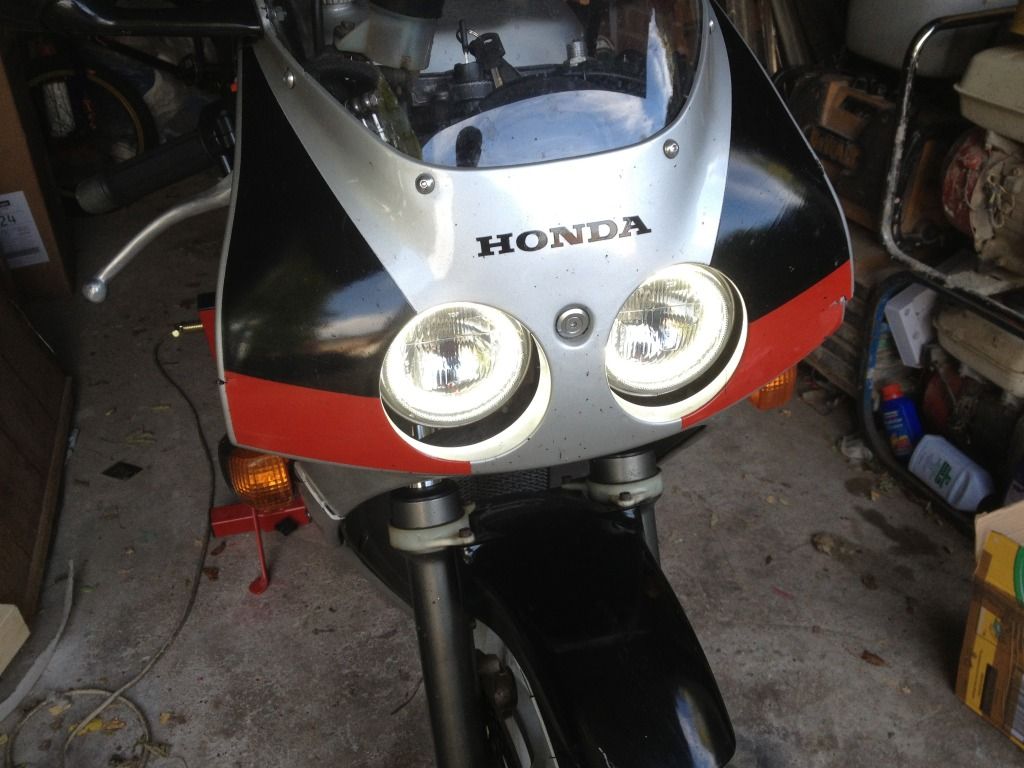 Very pleased with the headlights, simple and easy to do aswell

Future plans are a almost complete stripdown over winter (depending whether I decide to take the engine out or not) including:
Thorough clean and re-grease of everything
Rear brake overhaul with braided line through the swingarm filled with foam
Valve clearances
Hopefully wheels will get powdercoated
And if I'm feeling rich then a new rear shock and a Rick O fork upgrade kit.
Last edited by
bikemonkey
on Sat Dec 29, 2012 10:58 pm, edited 1 time in total.
---
Site Supporter

Posts: 6411
Joined: Wed Jun 16, 2010 11:17 pm
Bike owned: NC30
Location: Middle England
Contact:
Thats pretty Gnarly Oli boy for your first efforts,
for years ive been thinking about doing my rear lights with LEDS,
i did however plan to source a Ducati or Cagiva Mito CLEAR rear lens i believe they are very close in size, and i did plan on encorperating some Amber indicator/directional lights to it. and wire them via relays to turn the brake and runing lights off on either side of the unit whilst the flasher is on etc,
how did you separate the lens from the housing, and where did you source your LEDS?
like this
http://www.ebay.co.uk/itm/Fit-Ducati-74 ... 48498870d7
---
NWAA Supporter

Posts: 2204
Joined: Tue Dec 27, 2011 12:33 pm
Bike owned: 92 NC30, 90 VFR750
Location: Oxfordshire
Cheers Ricky

I got the LED's and resistors from this place:
http://myworld.ebay.co.uk/bright_compon ... 1439.l2754
And the matrix boards and a few little extras from here:
http://myworld.ebay.co.uk/spiratronics/ ... 1439.l2754
It was a head-scratcher and very time consuming. Think it took me the best part of 5 hours each for the two big boards to make sure everything was connected right.
Getting the light unit apart was best done with a hair-drier on full blast and gently easing the two halves apart (thanks to thunderace for that tip

).
I do like that Ducati light unit if it'd fit and if they'd do the lens red. Can't stand clear lenses personally.
It might be an idea to find out the supplier of those light units and seeing if they'd sell the circuit boards separate/on their own to a different size for the NC's units.
Because that was the hardest part, plus factory made would definitely be a hell of a lot tidier than my home brew

---
Site Supporter

Posts: 358
Joined: Sun Sep 21, 2008 3:53 pm
Bike owned: LUKE@YORK on the old site!
Location: Leeds
Seen these rear light boards on yahoo Japan already done, look really nice.
---
NWAA Supporter

Posts: 2204
Joined: Tue Dec 27, 2011 12:33 pm
Bike owned: 92 NC30, 90 VFR750
Location: Oxfordshire
---
---