Forum rules
Please can you post items for sale or wanted in the correct For Sale section. Items / bikes for sale here will be removed without warning. Reasons for this are in the FAQ. Thanks
Familiar Member
Posts: 314
Joined: Thu May 01, 2008 12:26 am
Bike owned: some ZXR400's, ty175, mz ts125
Location: Hereford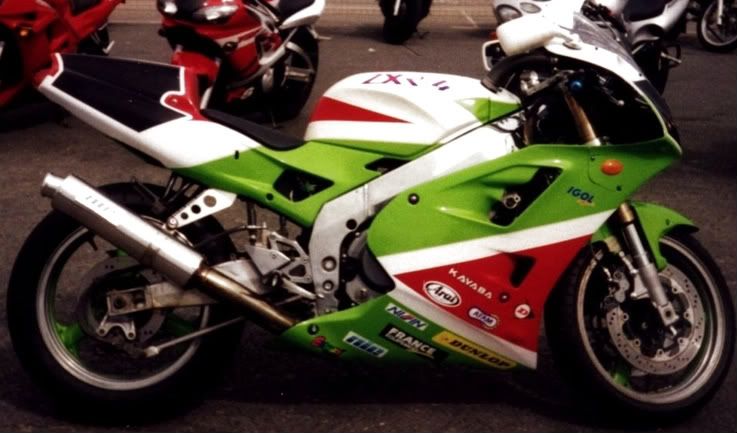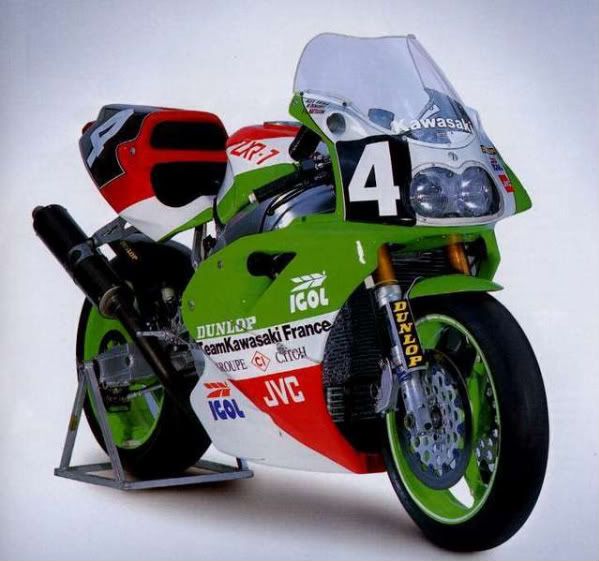 not quite decided on the details, but closer to the zxr7 endurance racer than the scheme on the 400 at the top.
---
Site Supporter

Posts: 895
Joined: Wed Apr 30, 2008 4:02 pm
Bike owned: '90 NC30 - '12 Stripe R
Location: Sutton, Surrey
Contact:
my thoughts are..........it looks pretty poor, think its the tone of the red in the pics, as i have seen red and green go together well before,
the red triangle shape just seems out of position.
although i never did like the way they used to write ZXR in the older decals.
just my 2p
---
Settled in member
Posts: 9
Joined: Fri May 02, 2008 12:46 pm
do exact rep of the kawasaki france zx7 it looks awsome
---
Settled in member
Posts: 7
Joined: Wed Apr 30, 2008 8:35 pm
I think the shape of the triangle needs to point upwards towards the rear section of the bike, makes it look racier!
---
Settled in member
Posts: 14
Joined: Sat May 03, 2008 7:38 pm
the pics look much better on zxrworld for some reason, they look great there and the red doesnt look as garish.
---
---