Forum rules
Please can you post items for sale or wanted in the correct For Sale section. Items / bikes for sale here will be removed without warning. Reasons for this are in the FAQ. Thanks
Settled in member
Posts: 83
Joined: Tue Jun 15, 2010 5:34 pm
I am now the proud owner of this fzr 400. ive been waiting a year since my brother got his vfr 400. i think i got lucky with this. i have every M.O.T it every had. the welcome letter from yamaha dated 1994. half service history. its data taged which is a bonus. 4 lady owners. was orginal brought from georgewhite in swindon.
here she is.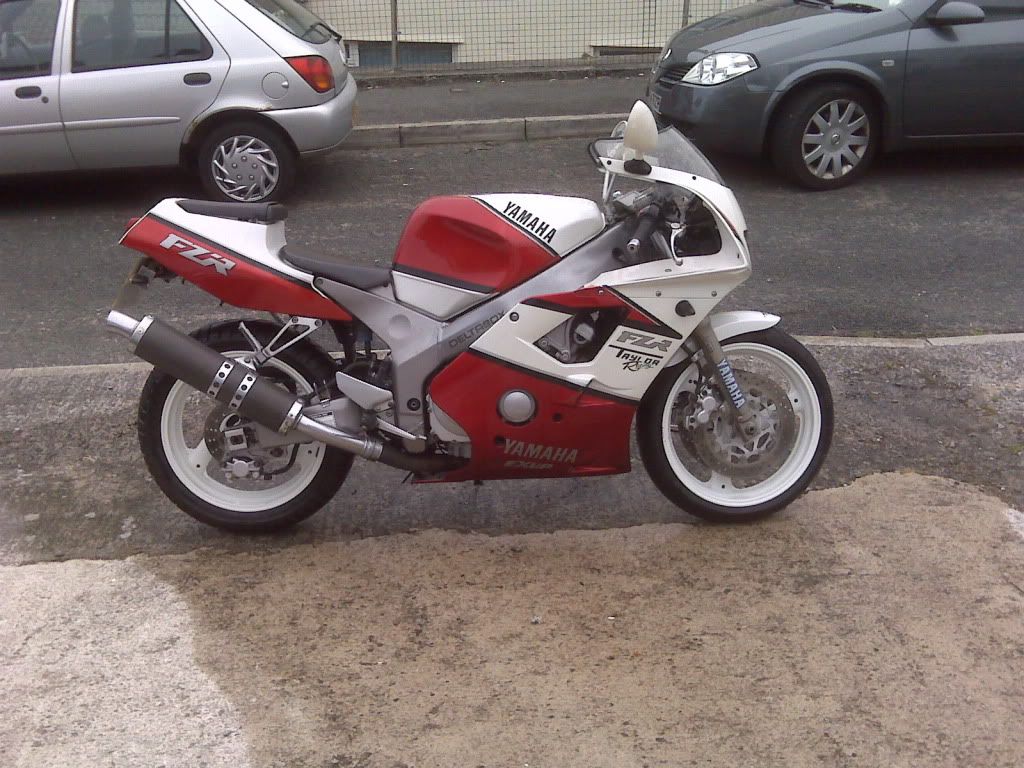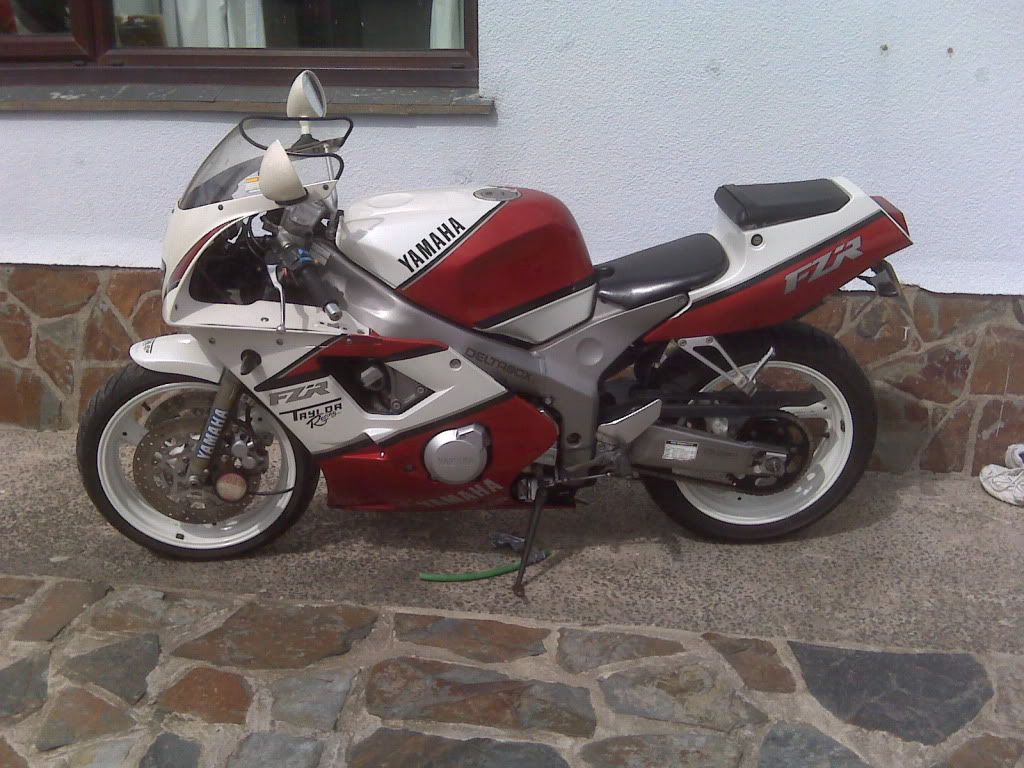 ---
NWAA Supporter

Posts: 798
Joined: Tue Apr 29, 2008 8:50 pm
Bike owned: 954 blade,
Location: west allotment, tyne & wear.
lovely looking bike there, I think those colours look great.

Lucky you!
---
Settled in member
Posts: 94
Joined: Sat Mar 13, 2010 2:06 am
Bike owned: CRM 250 CBR600 YAMAHA FZR 3TJ
Location: Cornwall
~~~SNAP~~ I've got one Too like that, Came from Swindon as well !!

Mine has different mirrors tho.... did you get your bike from chip~nam ?
---
Settled in member
Posts: 83
Joined: Tue Jun 15, 2010 5:34 pm
sweeet. i got the bike from some girl in amesbury.
---
Site Supporter

Posts: 69
Joined: Mon Jul 08, 2013 11:13 am
Bike owned: 1989 VFR NC30, '954 fireblade
Location: colne / keighley / skipton and silsden depending what I'm doing!
I had a uk 4DX model in about '96 or '97, brilliant bike, wish i still had it now!
---
Site Supporter

Posts: 9381
Joined: Tue Apr 29, 2008 8:59 pm
Bike owned: Bimota SB6 Yamaha FZR 3TJ x2
Location: Lundin Taan
Cool bikey

---
---