Forum rules
Please can you post items for sale or wanted in the correct For Sale section. Items / bikes for sale here will be removed without warning. Reasons for this are in the FAQ. Thanks
Settled in member
Posts: 29
Joined: Wed Sep 28, 2016 6:05 pm
Bike owned: NC31
Location: Russia, Moscow
Contact:
I've made up my mind to share the story of how I build my CB400SF NC31 bike.
I brought this 1993 bike from Japan to become my first ride. I like compact and fast sporty cars like MX5 or MR2 but there is few such classic bikes of this sort in Russia. Motards were not an option. So, things have come to the fact that I had to built one myself. As a result I should have a compact classic sleeper bike. The construction is in progress now, but I've already got something to show.
I will split the story into several parts highlighting bodywork, suspension, brakes upgrade, engine etc.. The photos maybe a little bit dated and therefore the same parts would differ in colors on some pics.
I used to drive it daily for 2 years until it was literally torn down to a single screw.
Okay, part one is about the brakes.
AsI had no specific plan to follow -I knew that I had to start with brakes upgrade.
Brakes and suspension is a starting point of any decent project.
I had no particular complaints about the stock brakes: when everything works properly, good pads are installed.
The only problem was that the suspension was a little bit soft and tended to nod.
I was searching yahoo auctions for some 6 pots calipers to install when my friend brought me a 1992 GSX1100 caliper to check. Surely they were in awful condition. I had to refurbish them.
Ordinary 4 pots brakes, the total cross area of ​​the pistons is about 20% more than in the stock one. The pads are larger although this means nothing by itself.
I made test brackets using 3D printer.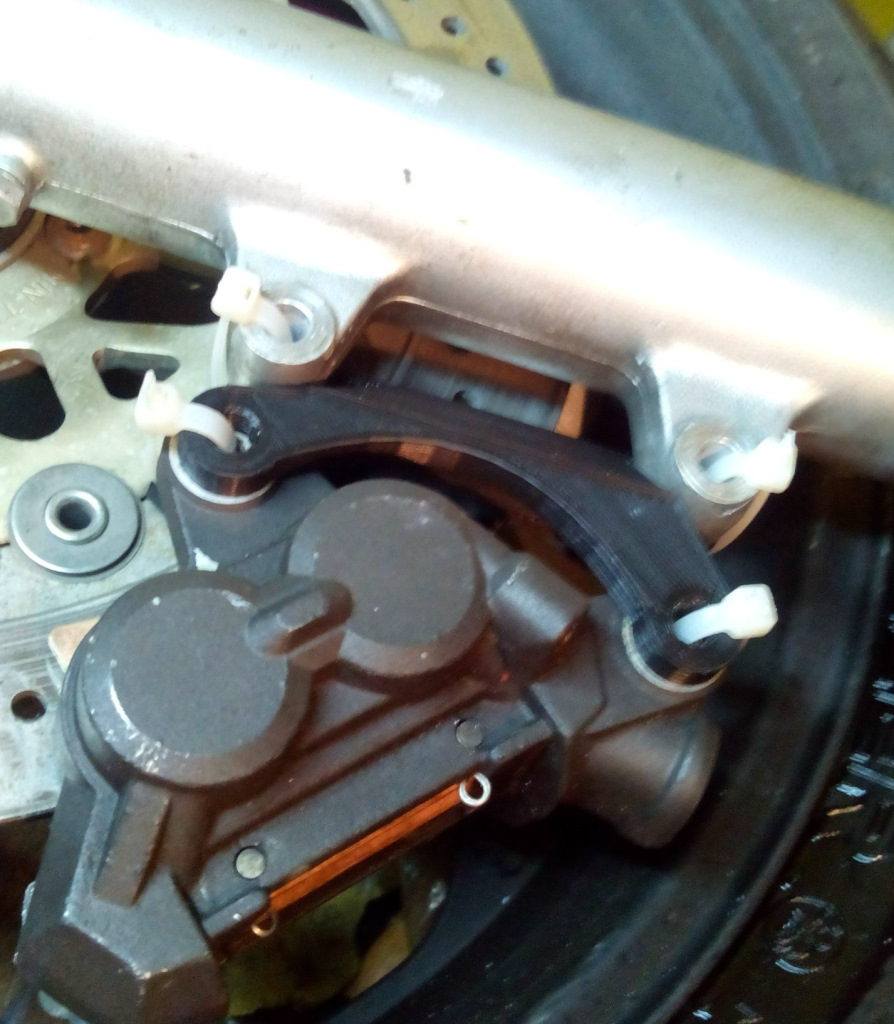 Then I CNC machined brackets from aluminum alloy (I believe it's almost like 2024-T3511) when all dimensions were corrected.
In addition, I installed main brake cylinder taken from the Kawasaki ER-6. This successfully complemented the increased need for pumping brake fluid. Plus I liked the lever adjustment wheel on it.
Of course, calipers were fully rebuilt.
Powder coated and used PTFE line in addition. Titanium banjo bolts and disk rotors bolts were also used. I just like the looks.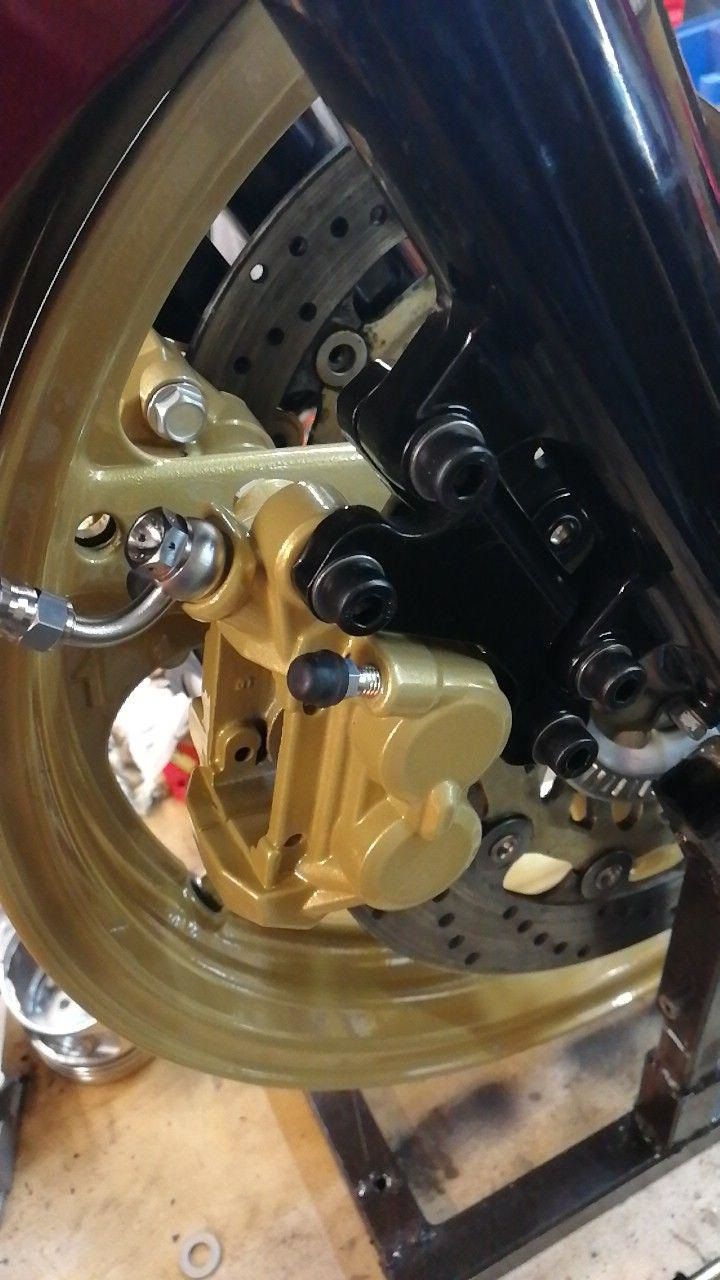 Rear brakes and the anti-lock system
Despite the relatively low mileage (around 50000 km) the rear caliper was already tapping. When driving bumps, you could hear the clatter from the rear end.
Inspection showed significant caliper pin seat wear.
I purchased on yahoo a rear caliper with an ABS bracket assembly with minimum mileage and an ABS sender included.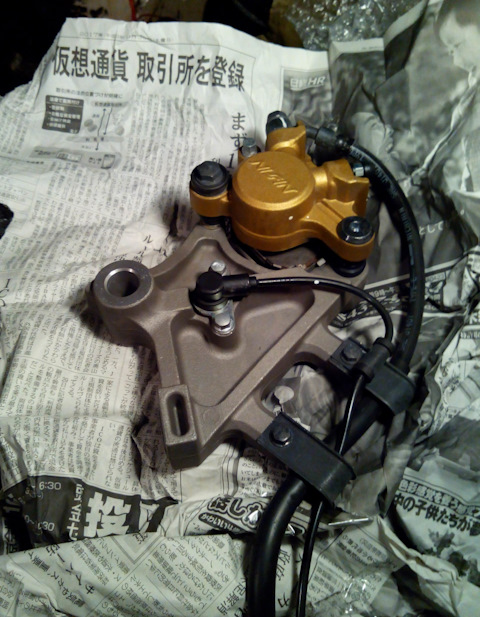 I also bought an almost new 2015 NC42 rear wheel with factory tire and swing arm from NC42, too. It turned out relatively cheap and timesaving deal when it comes to ABS installation.
Rear caliper was rebuilt as I had to paint it too.
I was looking for an anti-lock equipped CB400 in Moscow but without result. Hence, I had to use trial and error method here. I bought a service manual for NC42 at the auction, where ABS error codes, its testing procedures and the like were described.
There was no problem with the rear rim: it used to be ABS equipped NC42. The front 3" NC31 rim was not designed for the installation of the ABS rotor. But it turned out that it was enough to rebore the holes in the disk from 5 to 6mm and the rotor was fitted flawlessly.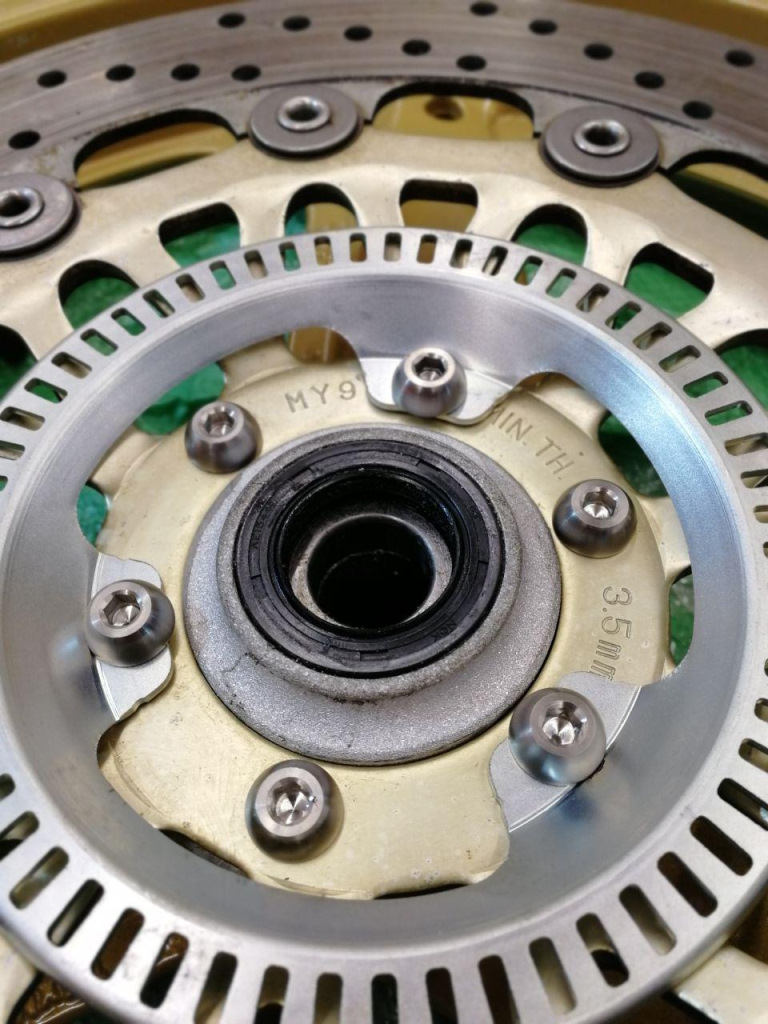 At first I thought to use Nissin made ABS modulator from Honda Fit Hybrid that share the same control board as Honda motorcycles but has 4 channels instead of 2.
I found it hard to simulate 2 additional ABS senders and bought a modulator from CBR250RR. It's almost the same as the stock one for CB400SF. The difference is only in mount brackets.
Swing arm installation was tricky and there was not enough space for rear master cylinder.
There was no space for rear brake switch too. I decided to use brake pressure switches installed in ABS modulator intake lines then. It simplifies wiring too.
At the moment I am welding the underseat box, so the final looks will be posted later on.
In the next post I'll describe EFI installation and some plans about engine
---
Settled in member
Posts: 184
Joined: Wed Feb 26, 2014 4:45 am
It will be interesting to see and read about the EFI installation.
---
Settled in member
Posts: 124
Joined: Sun Aug 31, 2014 6:50 pm
Bike owned: FZS1000 - ivanised / modified
This looks great. What with the Kandy paint it's looking like a terrific bike...
---
Settled in member
Posts: 29
Joined: Wed Sep 28, 2016 6:05 pm
Bike owned: NC31
Location: Russia, Moscow
Contact:
SevenThreeSeven

wrote:

↑

Sun Jan 20, 2019 2:41 am

It will be interesting to see and read about the EFI installation.
I hope I finish translation soon. There are a load of info to share.
---
Settled in member
Posts: 29
Joined: Wed Sep 28, 2016 6:05 pm
Bike owned: NC31
Location: Russia, Moscow
Contact:
---
Settled in member
Posts: 29
Joined: Wed Sep 28, 2016 6:05 pm
Bike owned: NC31
Location: Russia, Moscow
Contact:
Part deux: EFI
I have ambitious targets for this tiny 399cc engine, including turbocharging as the last stage.
Since I have no experience with tuning AFR, ignition etc for motorcycle engines I decided to start with NA version first. Hurry is only good for catching flies. Maybe some cams, exhaust.
To find out what the engine is capable in stock condition I dyno run it, here is the result:
More or less factory results. It's a good starting point.
In any case: NA or blown I need to EFI equip it first. As ECU I chose well known for me russian licensed fork of Bosch Motronic 1.5.4 and we have perfect software for it here in Russia.
Some of the fastest FWD cars in the Europe uses it.
I purchased on yahoo stock EFI intake with fuel jets, fuel rail and all sensors except for MAP and IAT sensors. I purchased MAP from CB1000R and took standard 10k Bosch IAT from german cars.
Timing wheel was changed to 36-2 instead of stock one 12-3. I planned to leave stock crank sensor intact so I made 36-2 from stock one with external ring machined from scratch.
Here on the picture you can see how it was done
And how it looks when everything is in place: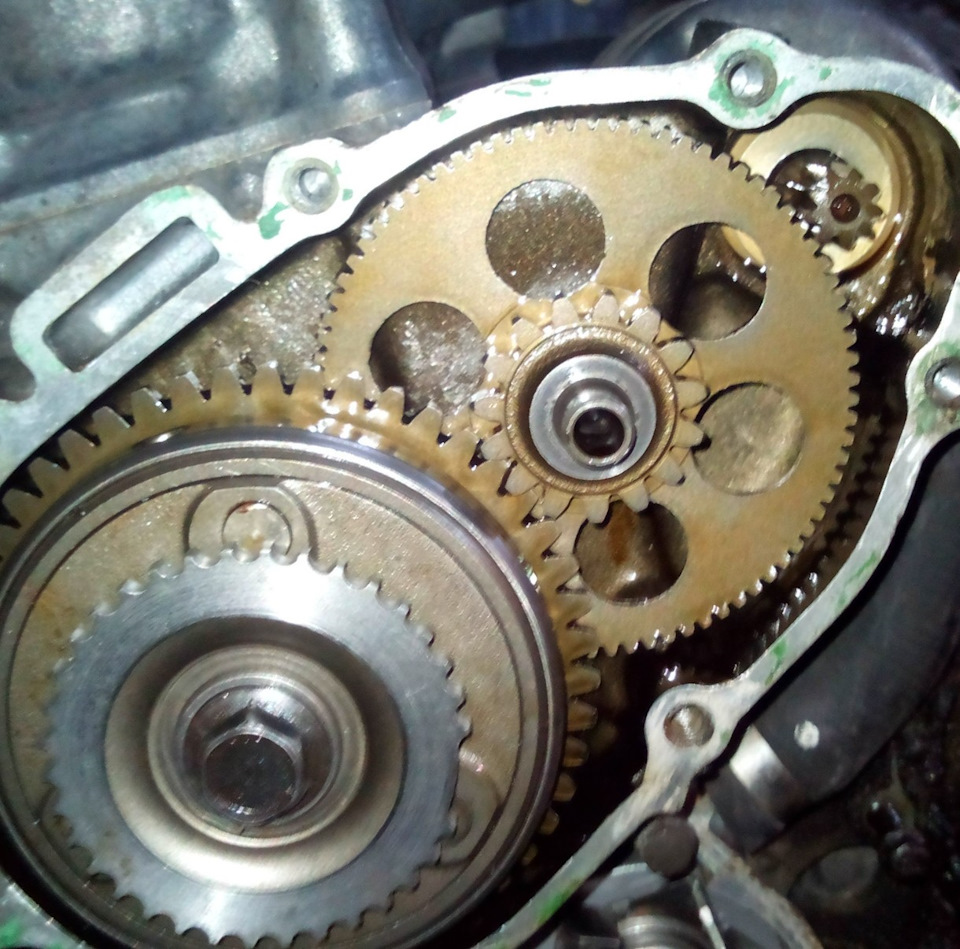 All systems go, test cranking the engine with an oscillograph connected to the CPS (crank position sensor). You can see the sensor passing wheel gap on the left of the screen. Everything looks normal except for relatively low voltage at low RPM (~200).
Bought 50 colors AWG 19 rated wires, connectors and crimped new harness.
To have correct reading from sensors I had to measure sender's paramete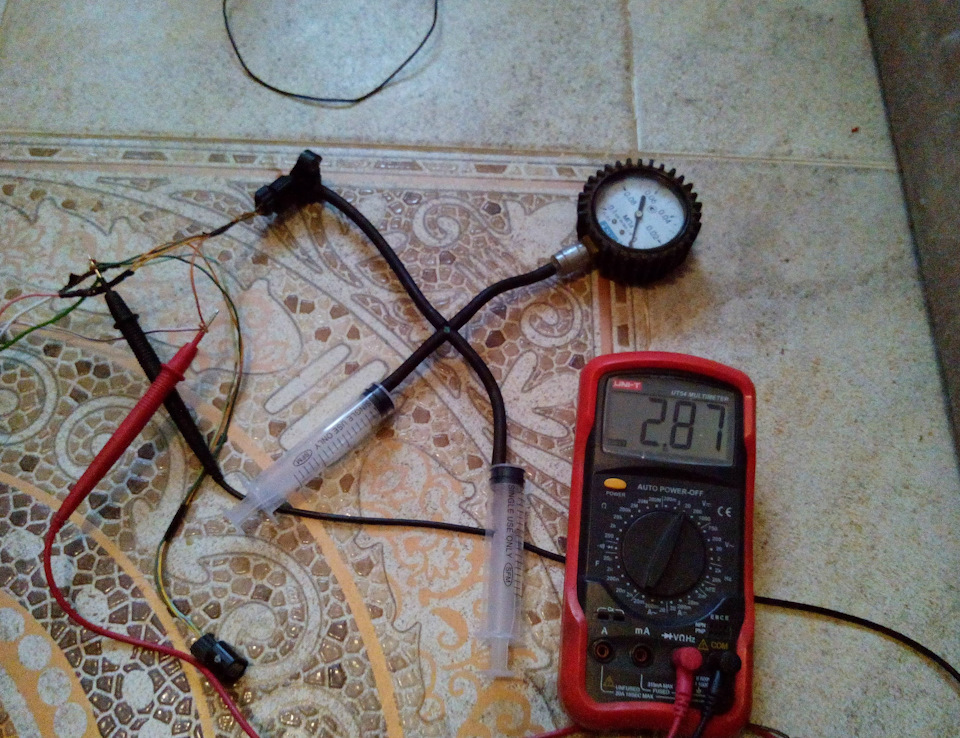 Thankы to this forum I installed CBR1000RR COPs, but CB400's valve cover is lower than CBR400's one.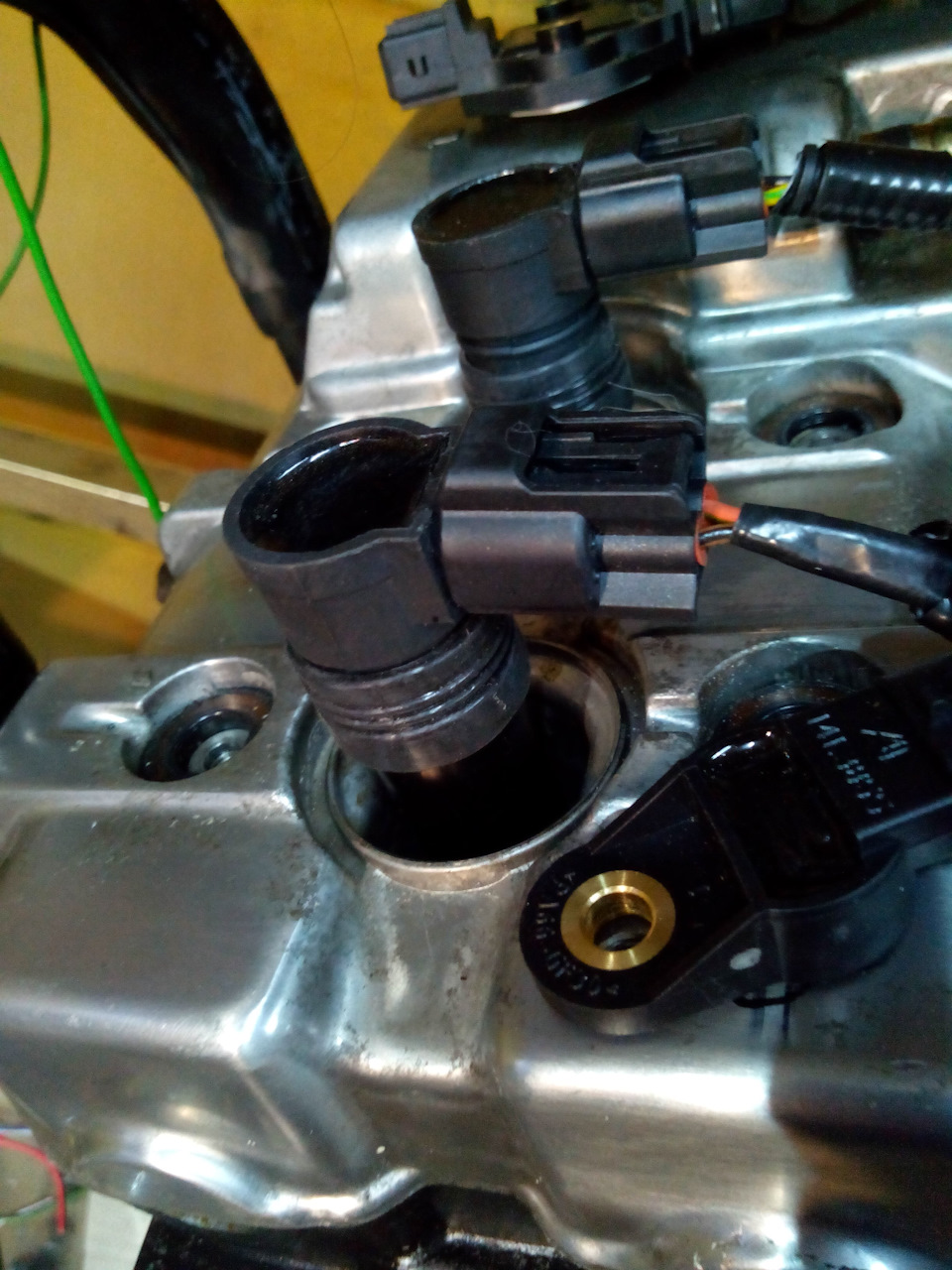 Simultaneously you may notice that I have cam position sensor installed, this allows me to use sequential MPI and ignition. This will help implement automatic shifter and launch/traction control.
The ECU board is heavy modified to meet the needs. Several custom piggyback boards are installed. At the lower right corner there is 4 channel ignition board.
Back to the COPs. PTFE machined adapters were placed on the top of the cover to make installation sealed and robust.
Purchased KN RC-2382 filters, should look nice.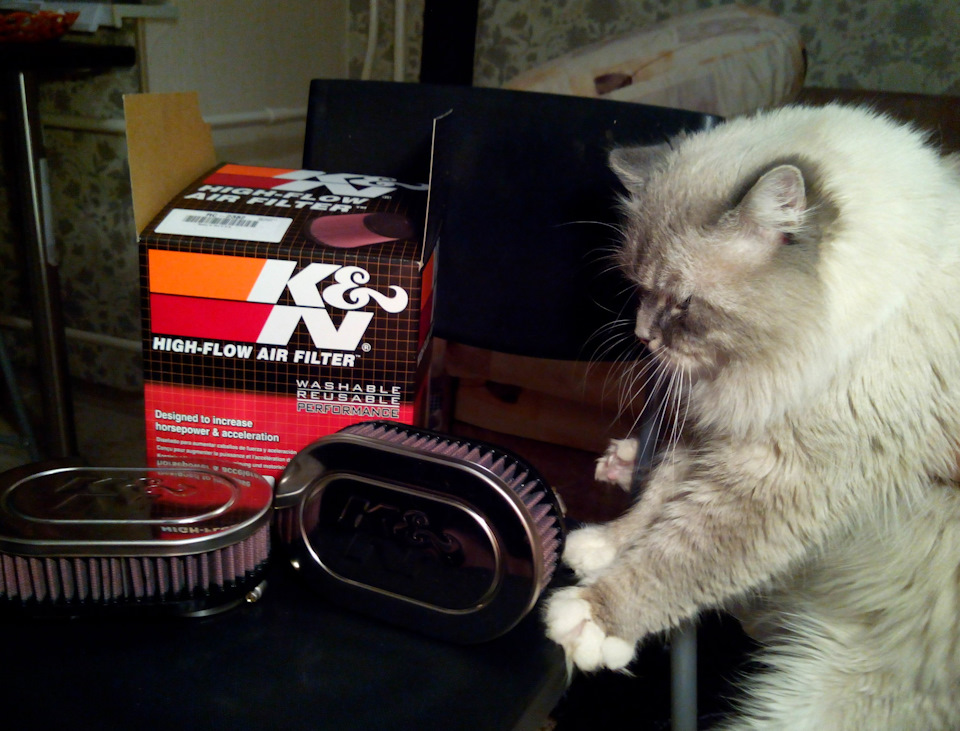 To place them I had to print plastic adapters with trumpets. On the picture test part is shown.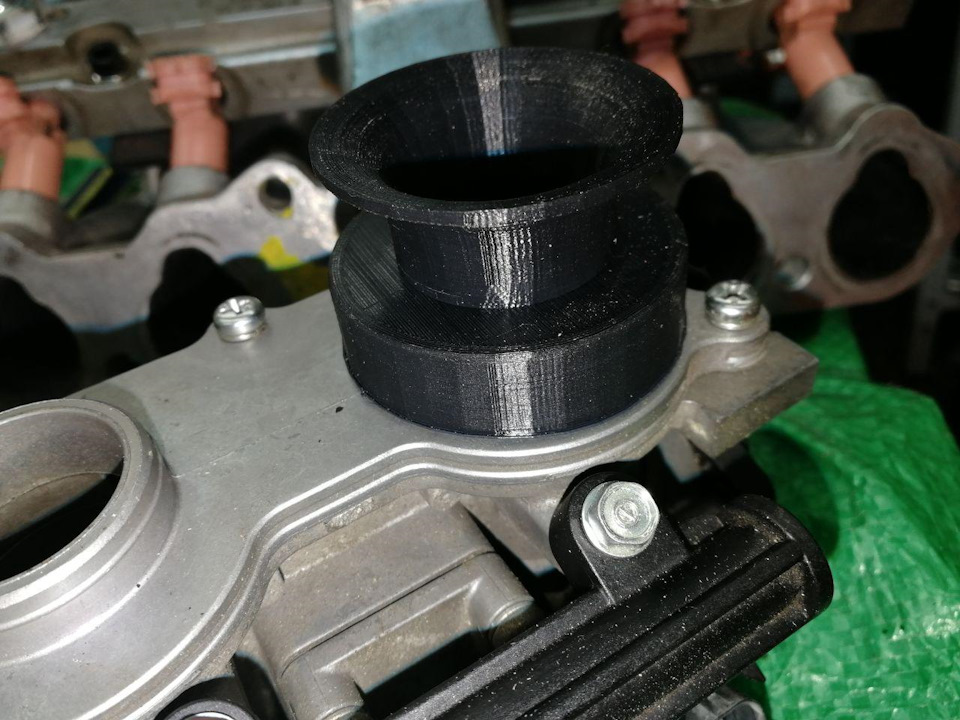 I installed a coolant temperature sender from CBR600 in place of original dash sender. I had to rebore and make new thread on sender's body (М12x1,5 => ⅛ NPT)
I had to bought original EFI harness to cut some connectors I found impossible to buy new.
I rented a garage for this project, so at first it looked like this heated with a diesel and a bike's frame as a table. But the engine is ready for its first start.
Lots of settings are untuned etc but it started
[youtube]
https://youtu.be/Bhe-xrqVVy8
[/youtube]
Here it can idle by itself.
[youtube]
https://youtu.be/hHBrKx8eZew
[/youtube]
A lot of work to do, but at least it proofed to work.
---
Settled in member
Posts: 12
Joined: Mon May 29, 2017 3:45 pm
---
Site Supporter

Posts: 1168
Joined: Mon Jan 04, 2010 7:24 pm
Bike owned: 1 x NC30, 2 x NC32.5, 1 x NC35
Location: SE Greater London
---
Settled in member
Posts: 29
Joined: Wed Sep 28, 2016 6:05 pm
Bike owned: NC31
Location: Russia, Moscow
Contact:
Meanwhile I finished with my intake trumpets and finished the filters.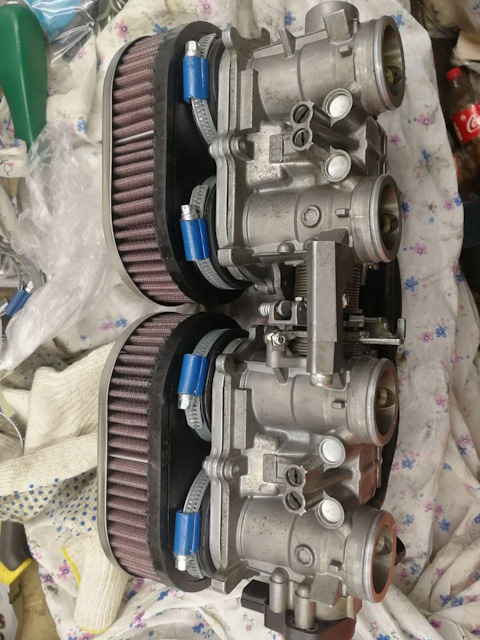 The fuel system I supposed to use with AN fittings, so I'd welded corresponding fittings to the tank before I painted it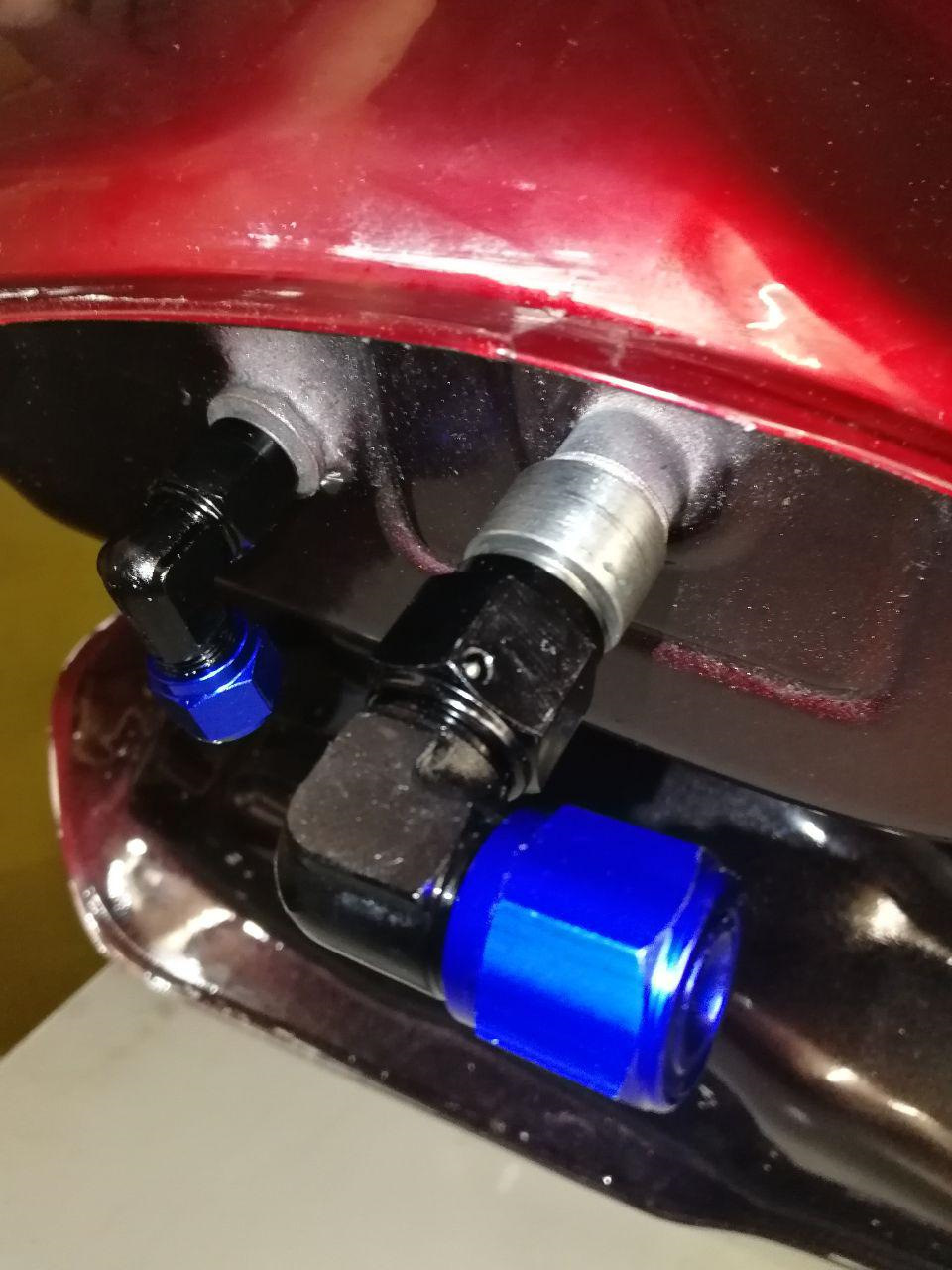 I welded the battery box that hold pump, filter, battery and ECU
ECU in place
3D printed fuel pump and filter brackets
Now, when I fit fuel system components in place, I can start working on the harness. I hope to fire it up again soon
---
---